Noida realtors to approach UP govt on land cost dues
Published on Nov 22, 2022 11:58 PM IST
Realtors in Gautam Budh Nagar district will approach the Uttar Pradesh government for relief as both the Noida and the Greater Noida authorities have begun issuing recovery notices to claim land cost dues from defaulting developers, sources said on Tuesday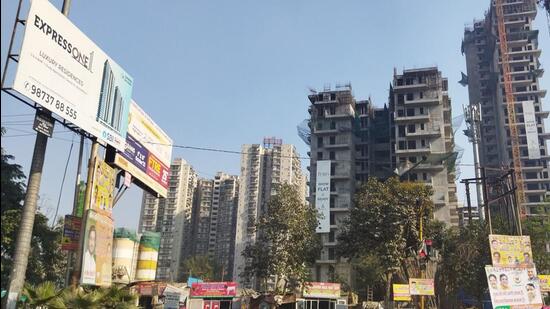 Realtors in Gautam Budh Nagar district will approach the Uttar Pradesh government for relief as both the Noida and the Greater Noida authorities have begun issuing recovery notices to claim land cost dues from defaulting developers, sources said on Tuesday.
"We have decided to approach the state government. We will request the government to introduce a new policy so that the rate of interest can be rationalised because the current rate is exorbitant. The government must intervene and solve the issue. Many developers are not in a position to pay the dues and as a result, litigation will only affect the homebuyers. Therefore, we urge the government to introduce some schemes and address the issue," said Manoj Gaur, president of Confederation of Real Estate Developers' Associations of India (Credai), NCR and CMD of Gaur Group.
The two authorities are struggling to recover around ₹50,000 crore land cost dues from at least 200 realty projects.
On November 7, the apex court in its order, said that both the Noida and the Greater Noida authorities can recover their dues as per the terms mentioned in the lease-deed executed between the authority and the realtor. It means the authorities can recover land cost dues along with penal interest that goes up to 23% annually against the realtors' demand of simple interest of 8.5% on dues.
"We have started issuing notices to defaulters who have failed to clear their respective dues," said Kumar Sanjay, officer on special duty (OSD), Noida authority.
"If realtors do not clear their dues in the next 15 days, we will cancel the lease-deeds as per the rules," said Santosh Kumar officer, OSD, Greater Noida authority.
The Greater Noida authority has already issued notices to 15 realtors who have failed to pay ₹3,500 crore and more realtors will face recovery notices, sources said.
Personalise your news feed. Follow trending topics