Bihar RERA asks real estate firms to get lapsed plans reapproved within 3 months
Builders said a good number of projects have faced disruptions in the last two years owing to Covid induced lockdowns and should get an extension.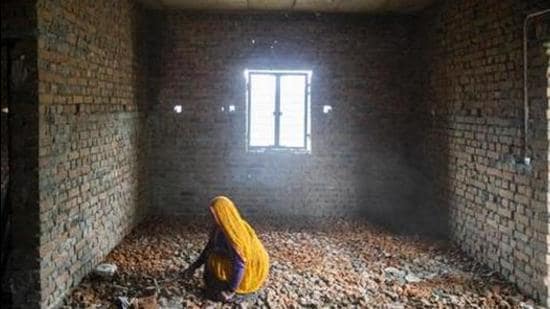 Published on Jul 18, 2021 11:07 AM IST
Cracking the whip against real estate firms that have not completed projects on time, the Real Estate Regulatory Authority (RERA) in Bihar has asked them to get their project maps and plans revalidated within three months from the Patna Metropolitan Authority or planning areas authorities in other cities.
The directive, issued recently, is aimed to regulate all such real estate firms operating in suburban areas of major cities like Patna, Gaya, Muzaffarpur that are not adhering to all building by-laws or are flouting norms.
"A large number of real estate firms, both commercial and residential in the vicinity of major cities like Patna, Gaya, Chapra, Muzaffarpur and Purnea got their building plans approved from local mukhiyas around five years back. Mukhiyas have no power to approve plans. There is a lot of discrepancy and many real estate firms are doing big projects without adhering to norms. We want all such real estate players to follow rules and revalidate their plans, if they have lapsed," said R B Sinha, member, RERA, Bihar.
The urban development department (UDD), in recent years, has notified 13 planning areas to regulate constructions in new urban areas in the vicinity of major towns. In Patna, Patna Metropolitan Area Authority (PMAA) is the nodal agency for all approval for projects coming up outside the limits of Patna Municipal Corporation but located in suburbs like Danapur, Sampatchak, Bihta.
The projects coming up in suburban areas of urban cities falling in planning area jurisdiction have to get their projects registered with RERA as well, officials said.
As per RERA's notice, under Section 9 of the Building by-laws 2014, all building maps of real estate projects (residential, commercial, mixed, plotted developments) remain valid for three years and could be extended for further two years.
The RERA notice, issued on Friday, says the plans for projects which have not taken off or been completed within the stipulated period (five years at the maximum) would have to be revalidated within the next three months.
"We will be able to screen a lot of projects which are just on paper or lying unfinished despite their plans having lapsed. This will help in checking unplanned construction in semi-urban areas where promoters are focusing more," said Sinha.
Meanwhile, a section of builders, mostly with ongoing projects in Patna and other cities, are not happy with RERA's latest directive. The builders said a good number of projects have faced disruptions in the last two years owing to Covid induced lockdowns and should get extension.
"Many states have already done that in view of the disruptions in construction activity in the last two years due to Covid pandemic," said Manikant, chairman, CREDAI (The Confederation of Real Estate Developers Associations of India), Bihar.
"We will meet the UDD officials on Monday to give a representation for more relaxations on the revalidation of plans/ maps. A large number of projects would be hit as the revalidation of project maps is a time consuming affair," he added.
Close Story