Over 500 govt schools in Bihar observe Friday as off for years
Published on Jul 25, 2022 09:32 PM IST
The highest number of such schools are in Jokihat block of Araria district, where 229 out of 244 government schools have their weekly off on Friday.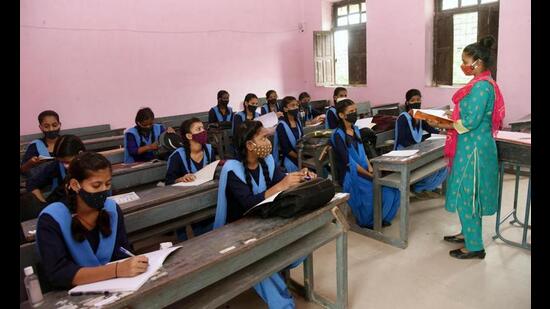 More than 500 government schools in Bihar's Seemanchal region, which has a significant Muslim population, have been observing Friday as their weekly holiday instead of Sunday for years, without any government directive to this effect, according to a number of education officials HT spoke to.
The eastern region of Bihar, which comprises four districts of Kishanganj, Araria, Katihar and Purnia, has Muslim population ranging from 30% to 70%, as per 2011 Census.
The highest number of such schools are in Jokihat block of Araria district, where 229 out of 244 government schools have their weekly off on Friday. Jokihat block education officer (BEO) Shiv Narayan Suman confirmed the figures. "This is quite an old practice," he said.
Araria district education officer (DEO) Raj Kumar said, "Almost all the schools falling under Jokihat block are shut on Friday. There is no government directive though to this effect."
As per figures provided by education department officials, Purnia has 200 such government schools while Kishanganj has 19.
While education department officials pleaded ignorance about any government directive mandating weekly off on Friday, teachers say the practice started nearly a decade ago on the instructions of local Muslim leaders.
"In 2014, JD-U leader Mahmood Asraf (now deceased) forced the government schools in his Meenapur panchayat under Baisi block of Purnia district to shift the weekly off from Sunday to Friday," a government school teacher said, adding that officials of the education department never opposed.
Kishanganj DEO Subhash Kumar Gupta said, "There is nothing unusual in this. It is prevalent almost everywhere in Bihar." Gupta cited the example of Vaishali district, where, he said, the same practice has been in place in several schools.
Asked about any government directive to this effect, he said, "We are looking for documents. In Kishanganj district, we have so far discovered 19 schools where Friday is observed as weekly off."
However, Mumtaz Ahmad, block education officer (BEO) of Balrampur in Kishanganj district, said, "The Bihar government had issued a letter in this regard in 2010 and since then these schools have declared Friday off."
Kishanganj district magistrate (DM) Shrikant Shastree said, "Friday has been observed as weekly off for long in schools here. I have directed the DEO to seek guidance from the education department on this."
Bihar's education minister Vijay Kumar Chowdhary, however, feigned ignorance on the matter. "We'll reply in accordance with prevalent rules once we receive official communication from the district concerned," he said.
Meanwhile, the BJP, which is the largest party in the ruling National Democratic Alliance (NDA) in Bihar, seized on the issue. "India is a secular country and making rules to suit one's religion is not permissible under the Constitution. If the schools are closed on Friday to suit Muslims, Hindus may demand to close the schools on Tuesday. These kind of practice should not be promoted for religious appeasement," said BJP state spokesperson Nikhil Anand.
Dilip Kumar Deepak, a BJP officer bearer in Purnia, said, "Government schools should have uniform circular."
The issue of first surfaced in some areas of Jharkhand, where the state government restored Sunday as weekly off in the wake of the protests.
Personalise your news feed. Follow trending topics