Patna man held for duping businessman of
₹

1.4 crore

Updated on Jul 28, 2021 03:51 PM IST
Rakesh Kumar Shrivastava was arrested from his residence at Tusar Surlen village under 24 Pargana district of West Bengal on Tuesday where he was allegedly hiding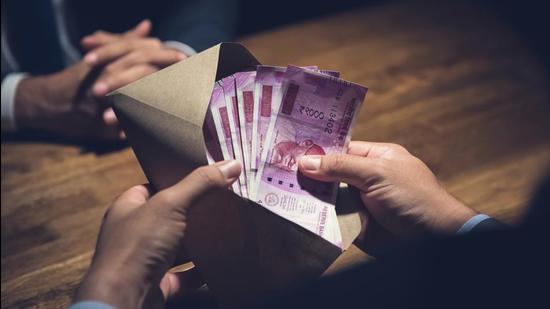 A Patna-based fraudster, who allegedly cheated a businessman of ₹1.4 crore, was arrested from West Bengal, police said on Wednesday.
Rakesh Kumar Shrivastava was arrested from his residence at Tusar Surlen village under 24 Pargana district of West Bengal on Tuesday where he was allegedly hiding.
Police were interrogating him for information on other suspected incidents of such frauds committed by him. He was to be produced in court on Wednesday, superintendent of police Rakesh Kumar said.
Also Read | Patna's IGIMS to have 3 oxygen generation plants by Aug
The complainant, Santosh Kumar Singh of Bhabua in Bihar, registered a case against Shrivastava with Bhabua police station in September last year.Shrivastava, then residing in Patna, and claiming to be the director of a chain of fishery companies, convinced Singh to invest in his company.
Shrivastava showed documents and profit statements of fake companies -- Nexes Trading and Counseling, and Bapudham Trading Company -- having offices and large-scale fish cultivation facilities in Bihar, West Bengal and other parts of the country.
Impressed by Shrivastava's presentations and after visiting some of the sites, Singh gave ₹1.3 crore through account payee cheques and ₹10 lakh in cash to Shrivastava as investment. Shrivastava also gave an advance, undated cheque of ₹4.1 crore, more than double of the invested amount.
But the fraud surfaced when Singh produced the cheque for payment and it bounced. The bank informed him that there was no money in that account. The fishery units he had shown to Singh belonged to other people.
Personalise your news feed. Follow trending topics