14 people booked for sloganeering against BJP's Devendra Fadnavis
Mar 11, 2022 12:20 AM IST
Police have booked 14 from Bhosari for protesting and sloganeering against the former chief minister of Maharashtra Devendra Fadnavis while he was in Pimpri-Chinchwad for an inauguration ceremony
PUNE The police have booked 14 people from Bhosari for protesting and sloganeering against the former chief minister of Maharashtra and Bharatiya Janata Party (BJP) leader Devendra Fadnavis while he was in Pimpri-Chinchwad for an inauguration ceremony at a wrestling centre on March 6.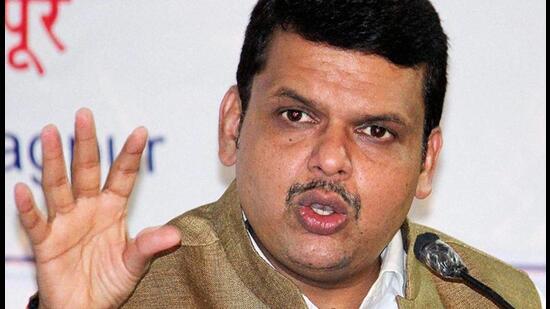 The accused include Santosh Landge, Saurabh Landge, Maruti Landge, Prashant Pawar, Sanjay Udvant, Rajendra Harishchandra Birajdar, Nana Landge, Ranu Birajdar, Dangu Shinde, Parshuram Pawar, Amar Birajdar, Amit Gupta, Shekhar Gavhane, and Chimya Landge, all residents of Dhavadevasti area of Bhosari.
There are 15-20 other unidentified accused, according to the police.
A complaint in the matter was lodged by a policeman who was on duty at the spot when the incident occurred.
The sloganeering was done when Fadnavis was at Marutrao Raoji Landge International Wrestling Centre located in Bhosari, according to the police. The protesters raised slogans of "Fadnavis go back", "Corrupt Pimpri Chinchwad BJP", according to the police.
A case under Sections 37(1) with135 of Maharashtra Police Act was registered at Bhosari police station.