Initiate land acquisition for Purandar airport: Devendra Fadnavis
Published on Nov 25, 2022 12:26 AM IST
On Thursday, Fadnavis held a meeting in Mumbai with Maharashtra Airport Development Company (MADC) officials to discuss works related to Purandar and Shirdi airports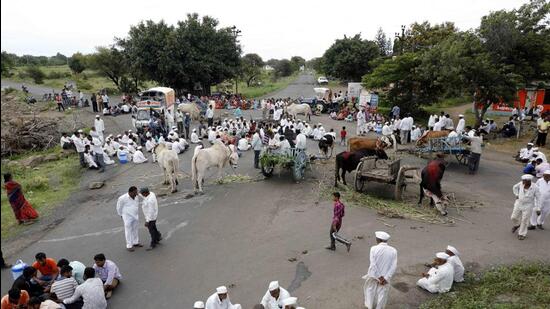 Deputy chief minister Devendra Fadnavis has ordered Maharashtra Airport Development Authority to complete the land acquisition process for Purandar airport.
On Thursday, Fadnavis held a meeting in Mumbai with Maharashtra Airport Development Company (MADC) officials to discuss works related to Purandar and Shirdi airports.
"Once the land is acquired MADC and Maharashtra Industrial Development Corporation (MIDC) will develop the airport through a joint company," said Fadnavis.
In October, divisional commissioner Saurabh Rao who is monitoring the project said the process of land acquisition will start this year once the notification is issued.
As ordered by Rao, in the re-evaluation of seven villages, the type of land, number of families affected, number of members in each family, youth in each family and all requirements or demands made by these villagers will be considered.
Rajesh Deshmukh, district collector, said, "Once the notification will be issued by MIDC, the work of land acquisition will start."
During the meeting, Fadnavis also said, "Shirdi airport will be included in the list of major airports soon. The central government will be approving funds of ₹350 crore for the airport expansion. Work on improving passenger facilities should start immediately."
Personalise your news feed. Follow trending topics