Trek but with safety precautions, say experts
Jun 27, 2022 12:13 AM IST
Organisers should study the area before initiating the event. Knowing the climatic condition of the specific areas is a must, says Umesh Zirpe, president, Akhil Maharashtra Giryarohan Mahasangh
Trekking activity which has rapidly increased in Pune in the last five years is turning out to be a risky affair as a majority of youngsters are armature and not trained or accompanied by professionals.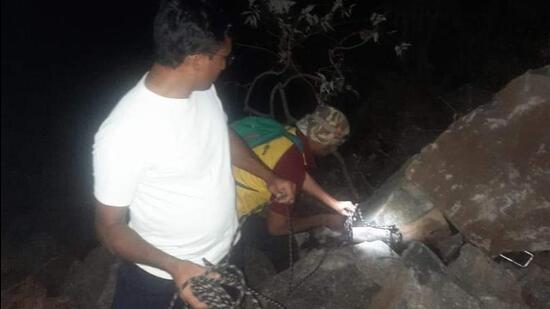 Except for two years during the Covid-19 pandemic, random groups on social media are trying to attract youngsters towards trekking.
Stay tuned with breaking news on HT Channel on Facebook.
Join Now
Vinayak Vadekar, who has been arranging treks for more than ten years, said, "In the last few years many groups are arranging treks without proper knowledge and it can be dangerous."
"Before sending their children for trekking, parents must cross-check the organisers and make sure all safety arrangements are taken care of," added Vadekar.
Umesh Zirpe, president, Akhil Maharashtra Giryarohan Mahasangh, an apex state-level mountaineering federation, said, "Organisers should study the area before initiating the event. Knowing the climatic condition of the specific areas is a must."
"While trekking during monsoon, select the places which are less foggy and where rainfall activity is not heavy. In monsoon season trekking during the day time is a safe option. Early morning or night time treks are not safe," he said.
In 2021, the state government had come out with a government resolution (GR) for adventurous sports and trekking, however, it is not followed by any trekking groups.
Bhagvan Chavle, a mountaineer, said, "Having a local guide along with a trekking group is a must. People generally go for treks without taking basic precautions which can be fatal"
Kiran Shinde, a regular trekker, said, "Before going trekking one must have a proper outfit and shoes which is a must."