Cow dung to generate electricity: SDMC ropes in BARC to set up plant in Delhi
Aug 07, 2017 04:50 PM IST
The Bhabha Atomic Research Centre will help the South Delhi Municipal Corporation establish a biogas plant. Around one tonne of waste can be used to produce electricity to light 200 streetlights for 8 hours
The South Delhi Municipal Corporation along with Bhabha Atomic Research Centre (BARC) is planning to set up a biogas plant to produce electricity from cow dung to address the twin problem of waste disposal and power generation.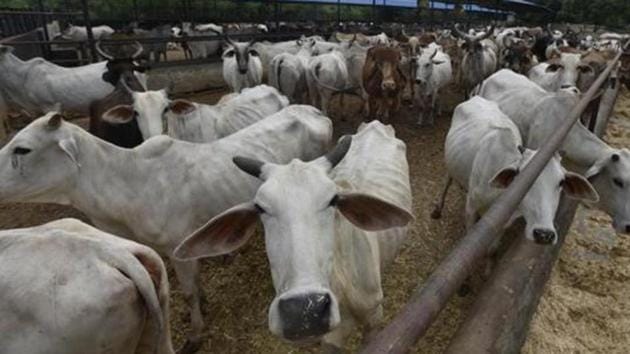 The SDMC plans to use the cattle waste generated in Nangli Dairy, Goyala Dairy and Kakrola Dairy and two cow shelters - Manav Gau Sadan Rewla Gaushala and Ghuman Hera Gramin Gaushala in Najafgarh for power generation.
South Delhi mayor Kamaljeet Sehrawat told Hindustan Times that the officials of BARC inspected these three dairies under the jurisdiction of the South Delhi Municipal Corporation last week. There are more than 20,000 cattle in these dairies and cow shelters and they generate more than 400 metric tonnes of waste which will be used to generate electricity.
"During the inspection, the officials suggested to first construct a boundary walls around these dairies," she said. The process for boundary wall construction has been started, she added.
A senior official of the South Corporation said that a bio gas plant will be set up in Najafgarh area with capacity for management of 150 metric tonne. He said that the corporation along with BARC will also explore the possibility of also using kitchen or biodegradable waste for generating electricity.
Read more: North Delhi to get 1.15 lakh LED streetlights from next week
BARC has already done some projects in which it had set up biomethanation plants that convert garbage into gaseous fuel to produce electricity. This will also reduce the load to the landfill sites which are full to capacity. Around one tonne of waste has the capacity to generate 60 metric cubes of gas which can be used to produce electricity to light 200 streetlights for 8 hours. He said these dairies struggling to cope with knee-high level of dung on their premises and the corporation is clueless about how to dispose the waste.
"Besides, solving the problem of disposal, it will help us generate electricity which can be used in these areas for lighting street lamps or other uses," he said.
The bio gas plant is likely to be set up near Goyala Dairy Road in Najafgarh zone of SDMC. However, the final decision on it is yet not taken, he said.