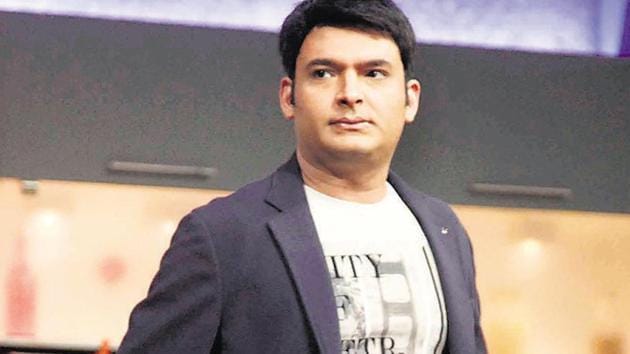 BTW: Can we bring laughter back to Kapil Sharma?
From being invisible at a function in Chandigarh, to being so successful that people love to hate him, Kapil Sharma is the forever star of Indian comedy.
UPDATED ON MAY 07, 2018 07:13 PM IST
I can't remember which year it was. Kapil Sharma, then just one of the stars of an ensemble comedy show, was at an award function in Chandigarh. A cute humility, which loud Punjabis are more capable of that given credit for, was his invisibility cloak. And the organisers, not being fortune-tellers, had no idea that he was going to be the biggest of all the people that they were giving awards to that night.
Someone nudged the organisers if they could ask him to tell a few jokes on stage, but they said they did not have a slot, not even five minutes. He won't know, unless he reads this. But we all know the moral of this story. Such is life. Such is fate.
He is now a star who has touched such dizzying heights that there is no dearth of people who are simply bored of loving him, and want to hate him instead. Jealousy is a convenient pastime.
After his mega-hit show, a blink-and-you-miss-it movie, and then a show that tanked just as it began, Kapil was recently in the news for revealing his innermost, vulnerable self in an abusive call to an entertainment reporter. It began with a tirade of MC-BC, dissolved into some more MC-BC, and finally someone else took the phone from Kapil to fight and plead with the reporter to leave the poor guy alone. "He is in bad shape," this man told the reporter about Kapil, "He is suffering from depression, let him be."
The MC-BC, of course, made the news, and the man who was abused laid bare his hurt in front of all kinds of cameras. Like all other news, particularly on TV, this too died a quiet death. Religion and violence returned to TV screens, and cat videos and riots kept the internet busy.
Many, at least I, have since been left with an uncomfortable feeling. You and I may not like some, or many, of his jokes for being crass. But his success story, his raw charm, and his strike of the chord with an India some of us want to "civilize", made him what he became, and remains.
But is Kapil, too, a stereotypical sad clown? One who hides his pain behind humour and validation on stage? There's no sure-shot way to know the insides of a personality, particularly if the person in question uses self-deprecation in his jokes but finds it hard to laugh at the mindless gossip that passes off for news about him.
Many have tried to study this phenomenon, and have produced studies and reports. Most prominent among them is a 1975 study, 'The great comedians: Personality and other factors', by SS Janus in The American Journal of Psychoanalysis.
Janus studied 55 full-time, highly successful comedians who were regularly in the news and were paid big money. He found that 80% of them had been in some kind of psychotherapy. He described comedians as "shy, sensitive, fearful individuals, who fight their fears constantly and who win only for short periods of time".
And he went on to examine their fears and terrors. Telling us that Freud said humour is a release for anxiety, Janus noted that the comedians "repeatedly expressed the fear that if they were successful… to the point where their suffering was greatly relieved… they would then cease to be funny".
If I were to put it in simpler words, they felt the fear of success killing the formula. And if there;s no success, too, a lack of validation would mean the anxiety would have no outlet at all. It would get worse with pressures of money, commitments to sponsors, expectations of the audience, and the knock of the occasional failure or two.
Maybe we need to discard all this analysis, and focus simply on this one point: Kapil is struggling with some loss and needs to recover. What can help him now? It's probably time to pay back for all the laughter he has brought to us. Share a video, post a comment, and send him some love. If some of his stuff has not worked, there's lots out there that has. The internet can be a beautiful thing, too, you know. Be kind. It's Kapil, our funny friend, crass at times, but cute as hell.
Email writer at aarish.chhabra@htlive.com | Twitter: @aarishc
Close