Why Cyrus P Mistry is unlikely to go quickly or quietly
Apr 25, 2018 06:23 PM IST
Whoever wins, in the short-term, it is the Tata group that is the loser. Many of the Tata companies face significant challenges, but their leaders are likely to be distracted by the ongoing fight (apart from being confused about who to listen to)
Mint reported on November 3 that Tata Sons Ltd does not have a controlling stake in several Tata group companies including Tata Steel Ltd and Tata Motors Ltd. Cyrus P. Mistry is the chairman of these companies and if he doesn't resign – it is clear now that he won't – the holding company of the Tatas is going to have to fight a long and possibly bruising shareholder and legal battle to get him out.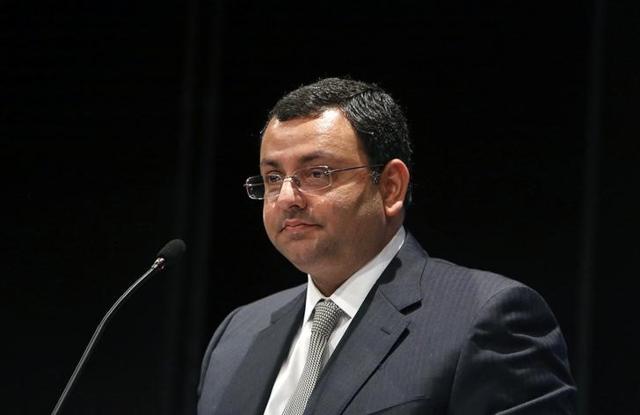 Mint reported on November 4, citing a person close to the ousted chairman of Tata Sons, that he will indeed not resign as chairman of the Tata operating companies.
Read: Cyrus Mistry gets Indian Hotels boost as Tata revamps management
Meanwhile, Tata Sons has disbanded the Group Executive Council. Three of its five members, all Mistry's hires, have left. The other two, Tata group veterans, have survived and been assigned larger roles. Mistry's email to the board of Tata Sons, a day after he was asked to go on October 24, has raised several questions, just as Tata Sons' explanation for asking Mistry to go has. Stories repeating these questions, or proffering answers to them, have started appearing in mainstream media, signs that the PR machinery on both sides has swung into action. Mint reported details of the PR and legal teams both sides have lined up on November 1.
Tata Sons cannot afford to have Mistry continue as chairman of the operating companies although it is unlikely to push for his exit as a director. The second will require the support of a larger group of shareholders; the first will merely need to be approved by the board in a vote. Mistry, though, is likely to push for a vote by shareholders. In 2012-13, shortly after he took over as chairman of Tata Sons, the boards of these operating companies and their shareholders, approved his nomination as their chairman too, but Mistry seems to think they may not toe the Tata Sons line this time. Given that his thinking on aviation and the Tata Nano is exactly that of several analysts, he may have good reason to believe that at least some shareholders approve of his actions and will support him.
Read: Tata empire split as Cyrus Mistry stays chairman of group units
So, what is likely to happen?
Before we look at scenarios, let us try and understand the interests of the two sides. Tata Trusts, the dominant shareholder of Tata Sons, and Ratan Tata, chairman of Tata Trusts, want to re-establish control over the operating companies. They have already regained control of the holding company (indeed, they never were not in control), and also removed all of Mistry's men who had group-level positions.
Mistry, people close to him say, wants to protect the Tatas (as in the group) from Tata (as in Ratan Tata and Tata Trusts), and also safeguard his family's 18.38% holding in Tata Sons. I think he also wants to save face for surely, this is not a fight he can expect to win.
Now to the scenarios.
Read: Was Cyrus Mistry right? A fact check of claims in email to Tata Sons
The first involves a settlement between Mistry and Tata Sons, but given the bad blood on both sides, the chances of this are remote. It is also not clear what Tata Sons could give Mistry that would make him go quietly. Still, stranger things have happened.
The second involves Mistry selling his stake. The person close to Mistry who has been mentioned above says this isn't on the table. Still, if Mistry does choose to exit he could unload his stake in Tata Sons to an activist shareholder who could prove a thorn in the side of the company, a rival business group, or a passive investor aligned with the Tatas.
The third involves a protracted battle – at the level of the directors of the operating companies, at the level of shareholders of the operating companies, in the media, and in courts and regulatory bodies. I'd hate to see the third happen because it will end up being bad not just for the Tata group, but Indian business itself in so many ways. That said, it does seem the most likely scenario. It is also one where Mistry has nothing to lose and the Tatas, a lot.
Whoever wins, in the short-term, it is the Tata group that is the loser. Many of the Tata companies face significant challenges, but their leaders are likely to be distracted by the ongoing fight (apart from being confused about who to listen to). Mistry's e-mail has already taken some of the sheen off the group's squeaky-clean image and the allegations and counter-allegations that have begun to fly will take some more off. He may have lost his job but ensuing events – and it has been just two weeks – mean the Tata group could lose its halo.