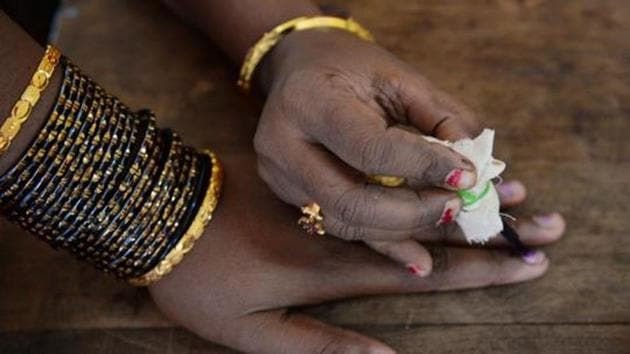 Lok Sabha elections 2019: Chandrapur in Maharashtra has been with BJP since 2004
Maharashtra's 48 constituencies will vote to elect members to the Lok Sabha in four phases on April 11,18, 23 and 29.
UPDATED ON APR 11, 2019 10:01 AM IST
The Chandrapur Lok Sabha constituency is spread over Chandrapur and Yavatmal districts.
One of the Maharashtra's 48 Lok Sabha constituencies, it has six Vidhan Sabha segments of which one is reserved for SCs (Chandrapur) and one for STs (Arni).
The seat has been held by the Bharatiya Janata Party since 2004. Before that it was represented for two terms by the Congress.
Shantaram Potdukhe of the Congress held the seat from 1980 to 1991. Maharashtra goes to polls in four phases on April 11, 18, 23 and 29.
Here's all you need to know about Chandrapur Lok Sabha constituency:
State : Maharashtra
Name of the Lok Sabha constituency: Chandrapur
2019 candidates: Hansraj Gangaram Ahir (BJP), Balubhau alias Suresh Narayan Dhanorkar (Congress)
Date of polling: April 11
Sitting MP, Party: Ahir Hansraj Gangaram, BJP
Winning margin in 2014: 236,269
Runner up name, party: Deotale Sanjay Wamanrao, Congress
Number of polling booths in 2014: 1,983
Number of voters in 2014: 1,109,888
Percentage of votes polled in 2014: 80 %
Number of women voters: 506,820
Close