BCCI agree on Vinod Rai-led panel's decision on revised players' salary structure
The revised structure, brought in by the CoA last August much to the displeasure of acting BCCI officials, has four categories - A+ (
₹
7 crore annually), A (
₹
5cr), B (
₹
3cr) and C (
₹
1cr). The decision to accept it was taken in a Special General Meeting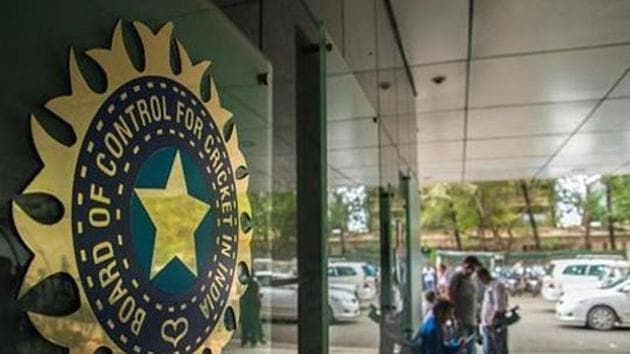 Updated on Jun 22, 2018 08:51 PM IST
The Board of Control for Cricket in India's (BCCI) general body meeting turned out to be a damp squib as the acting officials and states representatives finally agreed upon the Committee of Administrators' (CoA) decision to introduce a revised players' salary structure.
The revised structure, brought in by the CoA last August much to the displeasure of acting BCCI officials, has four categories - A+ ( ₹7 crore annually), A ( ₹5cr), B ( ₹3cr) and C ( ₹1cr). The CoA had on Thursday threatened to give unilateral approval to the revised pay structure if the officials failed to approve it.
READ | Acting BCCI secretary runs up travel bills of Rs.52 lakh in 169 days!
The meeting, which was not sanctioned by the CoA, with the Chief Executive Officer (CEO) Rahul Johri staying away, proved that there is no end to the differences between the two parties running the board. The main cause of conflict remains the Board committees.
"The meeting decided to retain all the existing committees of the BCCI. It also authorised the acting secretary, Amitabh Choudhary, to sign on all the affidavits on behalf of the BCCI," said acting president CK Khanna after the meeting.
While some like the finance and infrastructure committees had been working smoothly, the committee on the National Cricket Academy (NCA) had caused a rift.
READ | BCCI requests clarity on India-Pakistan cricket series from Union government
The CoA had been maintaining that only qualified officials should be on the committees. The NCA, however, has had Niranjan Shah on board. Shah is above 70 and has been Saurashtra Cricket Association chief for decades.
In fact, a request by the Board officials to let the NCA committee to perform the foundation-laying ceremony at the NCA was turned down by the CoA earlier.
A BCCI official at the meeting laid the blame on CoA. "When you can have Prakash Dixit on the infrastructure committee and N Ram on the CK Nayudu Awards committee despite them being over 70, what is wrong in having Shah? The Supreme Court mandate says people above 70 can't be office-bearers. Shah is just a member," he said.
READ | BCCI state units 'surprised' after Vinod Rai-led panel wants fresh list of voters
The meeting decided that only Amitabh Choudhary can sign affidavits on behalf of BCCI and not CEO Johri. But since the meeting has no legal standing in the eyes of CoA, it remains to be seen whether these decisions will hold water.
Close Story
Personalise your news feed. Follow trending topics