BCCI state units 'surprised' after Vinod Rai-led panel wants fresh list of voters
The Vinod Rai-led panel has sent a mail to the BCCI state units making it 'mandatory for all State Associations to grant membership with voting rights to former international players hailing from the State.'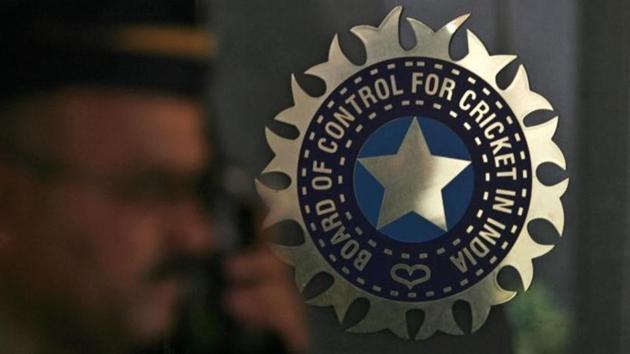 Published on May 21, 2018 09:04 PM IST
Press Trust of India, New Delhi |
Press Trust of India
A fresh diktat from BCCI's Committee of Administrators (CoA) instructing all states to have former India internationals in their electoral list has left the affiliated units surprised.
The COA has sent a mail to the state units making it "mandatory for all State Associations (including those which have only representatives of district associations or clubs as voting members in the General Body) to grant membership with voting rights to former international players (men and women) hailing from the State."
READ | Don't think Virat Kohli wields disproportionate influence: Vinod Rai
The new mail, which is in possession of PTI, has left some of the state units, where there are only clubs and district units as voting members, fuming.
"This is a direct attack on our fundamental constitutional right to form an association as per the Constitution. Also the fact that earlier, a state unit that did not have any individual voter members, were told that former cricketers can be just made members," an office-bearer of a state unit told PTI.
READ | No threat to BCCI's financial muscle, clarifies International Cricket Council
"Now we have to incorporate them in voter's list. So why then can't we also have normal members. This is an infringement on our rights as to how we form an association." The two states that will now have a complete overhaul of their list is Cricket Association of Bengal (CAB) and Mumbai Cricket Association (MCA) where there is no individual voting.
In CAB, it is the clubs and the districts that have voting rights while MCA only has clubs.
READ | After IPL high, Jos Buttler ready for 'another Test debut' with England
The COA has also instructed the units to provide them with complete list of former internationals, who are eligible voters.
"Membership with voting rights should be granted to former international players (men and women) hailing from the State prior to conduct of elections such that they shall be entitled to vote in the said elections," the mail read.
"A list of all such former international players (men and women) who have been granted membership with voting rights shall be provided to the Committee of Administrators and put up on the website of the State Association prior to finalization of the electoral roll of the State Association by the electoral officer so that any former international players (men and women) who may have been missed out have an opportunity to have their name included therein."
READ | Graeme Swann feels 100-ball cricket proposed to fit TV schedules
In another diktat, COA has also asked all the administrators of the state associations (for e.g. Justice (Retd) Vikramajit Sen of DDCA) to remain in charge till the new constitution is adopted.
It effectively means that Justice Sen will be in charge even after DDCA has an elected body post June 30, till the new constitution is adopted.
"Notwithstanding the above, in relation to DDCA, HCA (Hyderabad), JKCA (Jammu adn Kashmir) and MCA (Maharashtra), the respective administrators will be entitled to proceed as per the orders passed by the concerned Hon'ble High Courts regarding conduct of elections but are requested to remain in charge of the affairs of the relevant State Association until the New BCCI Constitution is finalized/ approved by the Hon'ble Supreme Court (in the event further changes to the respective constitutions/ bye-laws of that State Association become necessary on account of such finalization/ approval)," the mail stated.
The COA also states that a member of a state unit can approach its respective High Court for appointment of an administrator in case the current incumbent has completed his tenure.
"Where the term/ tenure of the current office bearers of a State Association is over and/or elections are due, the concerned Hon'ble High Court may be approached either by the said State Association itself and/or any member thereof for appointment of an administrator to administer the affairs of the said State Association pending elections," it stated.
Close Story