Ben Stokes' England inclusion could turn Ashes into a circus: Nasser Hussain
Updated on Sep 29, 2017 08:32 PM IST
The former captain says England should refrain from sending Ben Stokes to Australia after the nightclub controversy.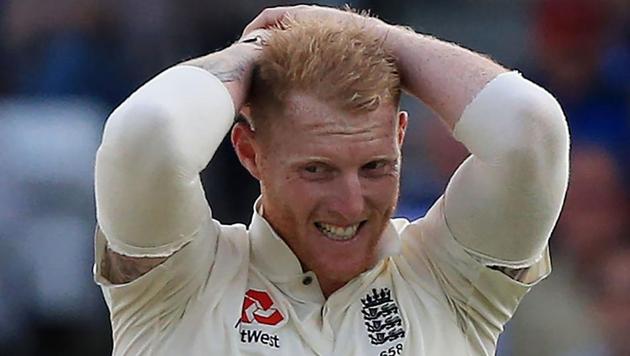 Former captain and commentator Nasser Hussain says England should not send Ben Stokes for the Ashes 2017-18 Down Under, starting November 23 at The Gabba in Brisbane in the wake of latest controversy.
Stokes has been handed an indefinite suspension by the England and Wales Cricket Board (ECB) after he was arrested following a brawl in a Bristol nightclub, and a video surfacing that showed the England vice-captain raining punches on a man on the streets.
In his column for The Daily Mail, Hussain has opined that the Ashes 2017-18 would turn into a 'circus' if Stokes is sent to play.
"I am a great believer that everyone is innocent until proven guilty but it is difficult to see a way that Ben Stokes can be taken to Australia. The images in the video that will have been seen around the world are so serious that it looks almost impossible for the ECB to allow him on the plane," Hussain wrote.
READ | Ben Stokes: Fiery all-rounder is England cricket's Ashes trump card
Writing that the 'whole presence' of Stokes would turn the series into a circus, Hussain said only a clean-chit leading to the all-rounder putting the episode behind him could generate the possibility of him being sent over to Australia.
Hussain wrote, "Probably the only way would be for the police and investigating authorities to say, definitively, that England's vice-captain is clear of any wrongdoing and this incident is completely behind him."
"Otherwise, you fear that his mind will be in no fit state to face the unique rigours of playing in Australia. Not only that, but there is the danger that his whole presence there will turn into a circus. It will be all about Ben Stokes," he added.
Hussain suggested that Stokes' presence would also prove to be a distraction for England and their captain Joe Root. "Captain Joe Root will have quite enough on his plate without all that, as much as he would love to have such a crucial player in his team. Anyone who has toured Australia will understand my point about the level of scrutiny and attention you encounter there."
'Stokes will be a target'
Hussain has warned England that Australia could be an unforgiving place for the cricketer who has had a long history of controversies.
He wrote, "Stokes will be a target. If he travels, people will want to take him on —this can be the sort of thing that happens. Ashes tours are hard enough even when you are completely switched on. I also believe that the ECB have a duty of care and should not put Stokes in a predicament that he would find difficult to deal with. The Board have handled the episode well so far, but the video has moved things on."
As things stand, Stokes and his teammate Alex Hales — who too has been suspended indefinitely — have been pulled out of the national side until further development.
Hussain acknowledged England's loss if in case Stokes — who has been named in the Ashes squad — misses the series.
READ | Ben Stokes in fresh controversy for mocking Katie Price's disabled son
Hussain wrote, "You reach these conclusions with a heavy heart because his absence would be a huge blow. Stokes is virtually irreplaceable because he is like having two cricketers in your team — someone who allows you to play five proper bowlers and keep the ideal balance to the side."
"You saw this on Wednesday in the one-day international at The Oval, where they had to drop David Willey because Stokes was unavailable. Also, if you look at players who are successful on Ashes tours they are like Stokes. They love the challenge and do not take a backward step. He showed that when he got his first hundred in Perth on the last visit there," he added.
Hussain concluded by expressing, "He is the kind of player that Australia would love in their team and, while England can still operate without him, they are much weaker. However, the overriding consideration that the ECB have to look at is the bigger picture — and to do what is right for Ben Stokes and the game as a whole."