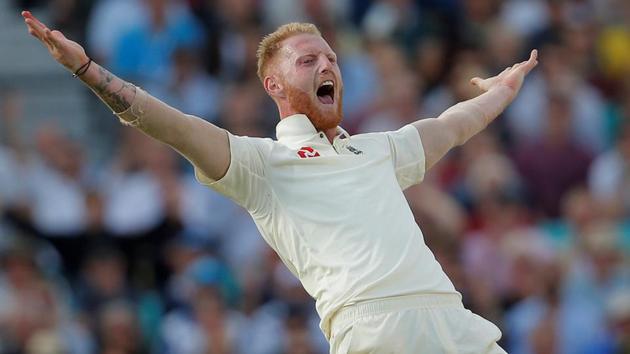 Ben Stokes wants to be himself despite flattering comparisons to Andrew Flintoff
Ben Stokes has drawn comparisons to former England all-rounder Andrew Flintoff and whilst he considers it a "nice" comparison, he wants to just be himself.
Reuters | By Reuters
PUBLISHED ON AUG 02, 2017 04:35 PM IST
Ben Stokes is flattered by comparisons with former England captain Andrew Flintoff but would prefer forging his own path while helping his team win more matches, the all-rounder has said.
Stokes was adjudged player of the match as England beat South Africa by 239 runs in the third test at the Oval to go 2-1 up in the four-match series.
The 26-year-old hit a sparkling 112 in England's first innings and took three wickets in the match, prompting paceman Stuart Broad to compare Ben Stokes with Flintoff.
READ | Geoffrey Boycott, victim of hilarious on-air prank over his 100th century
"I don't really know what to say to that," Stokes told reporters. "It's always nice being compared to that guy and some of the spells he produced for England were amazing to watch. But I am not trying to be anyone other than myself."
Flintoff played 79 tests for England, averaging 31.77 with the bat and took 226 wickets. Ben Stokes has already matched the 39-year-old in scoring five tests centuries.
It might, however, not be a fair comparison between both all-rounders, with Stokes being a better batsman while Flintoff was more effective with the ball.
READ | Moeen Ali proves to be England's man for the ages after historic hattrick
"All I'm trying to do is produce the moments for the team that can swing it our way and mean we are going to win," Ben Stokes said.
"I am not trying to live up to anyone else's reputation. I am trying to do what I do and keep on putting in good performances."
Close