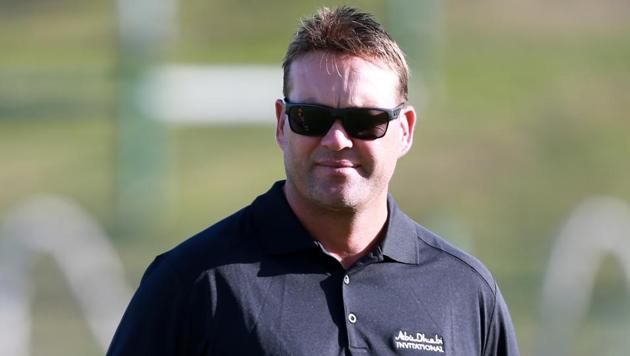 Jacques Kallis feels Australia's ball tampering episode is a wake-up call
Jacques Kallis said that the ball tampering episode involving Australia skipper Steve Smith is a wake-up call for international cricket.
Press Trust of India, Kolkata | By Press Trust of India
UPDATED ON APR 01, 2018 10:24 PM IST
Legendary all-rounder Jacques Kallis today said the recent ball-tampering scandal in South Africa was a "wake up" call for international cricket.
"I think there has been a lot of media and a lot of talk over what has happened in the last few days. It's probably taken up too much of everybody's time," the Kolkata Knight Riders head coach told reporters on the sidelines of their jersey and squad unveiling ahead of season 11 here.
READ | IPL 2018: Virender Sehwag to return for Kings XI Punjab? Is this an April Fool's Day prank?
"It's just made players all around the world aware that you have to be careful of what you do. So like I said, it's going to be a big wake up call."
Cricket Australia banned Steven Smith and David Warner for one year while Camerom Bancroft was suspended for nine months after all three admitted to ball-tampering in the third Test.
Smith and Warmer have also been barred from playing in the IPL.
READ | IPL 2018: Rajasthan Royals hire experts, beef up team security
"I do not wish to add too much into it but think it's just been a wake up call for everyone in international cricket. We need to look after this game and make sure we play in the right spirit and the right way."
The KKR head coach however urged his team to play hard but in a fair manner.
"What I will be pressing upon my players is that we play the game hard but we play fair. It's pretty much how I would like to see KKR play and that's how we have been playing in the past," he added.
Close