Rajkot mobile internet suspended as ODI faces Hardik stir test
Updated on Oct 18, 2015 07:46 AM IST
The Rajkot stadium was fortified and the city secured with large deployment of forces to ensure that the third ODI match between India and South Africa takes place smoothly amid Patel quota stir leader Hardik Patel's calls for protests at the venue.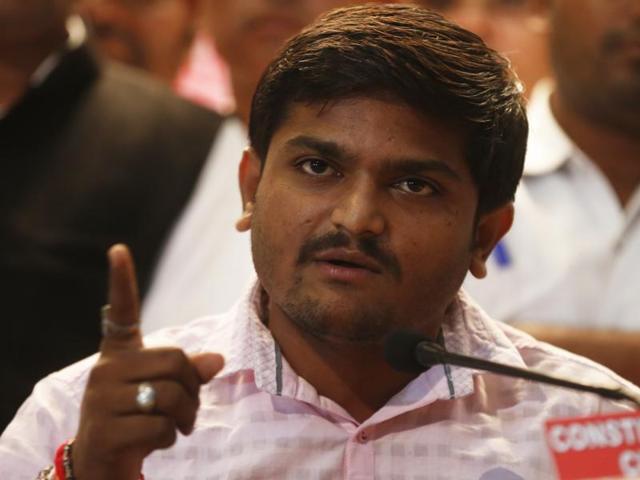 Agencies |
Sai Prasad Mohapatra
Spectators at Sunday's India-South Africa one-dayer might get to witness two high-voltage contests for the price of one. On the field, Mahendra Singh Dhoni's men will hope to beat the visitors and go 2-1 up in the series. Off it, Patel quota stir leader Hardik Patel will challenge the BJP government by bringing his protest to the Rajkot arena.
The 22-year-old Patidar Anamat Andolan Samiti chief has threatened to disrupt the tie and block the way of players of both teams at the Saurashtra Cricket Association (SCA) stadium to highlight his demands.
To counter him, the BJP has allegedly acquired 20,000 tickets in the 28,000-capacity stadium, sources said.
Not taking any chances, the district administration has turned the venue into a fortress with 2,500 police personnel deployed and jammed mobile internet in the area till 8am on Monday. Three drone-cameras and 90 CCTVs have been installed to monitor the crowd and nets erected around the stands to prevent protesters from getting on the field, IG (Rajkot range) DR Patel said. In a warning to his own men, he said anyone caught watching the match instead of keeping an eagle eye out for trouble would be punished.
"We have enough police presence and additional forces have also been called from adjoining districts," said Rajkot SP Gagandeep Gambhir.
Read: Security tightened for Rajkot ODI after Patels' protest threat
Patel was due to arrive from Ahmedabad late Saturday. But his supporters were in action on Friday itself when they broke barricades, burnt banners and protested outside a ticket booth on being told the match was sold out.
Alleging tickets were sold in bulk to the BJP while the public was left out, Patel has demanded that the cricket association explain itself.
The association has denied wrongdoing. "We don't know where it is coming from. We sold all our tickets by asking buyers to produce identity cards. Where is the question of any political party buying out tickets," asked Niranjan Shah, secretary of the SCA.
Read: Hardik Patel to block players' way to stadium during Rajkot ODI