'There should be no VIP movement to meet Pant': DDCA official issues stern advisory as India star undergoes treatment
Jan 01, 2023 03:37 PM IST
Rishabh Pant sustained multiple injuries in a car accident on Friday morning.
Team India's star wicketkeeper-batter Rishabh Pant is undergoing treatment for multiple injuries after he met with a car accident in the early morning hours of Friday. Pant's car collided with a divider on the Delhi-Dehradun highway as the player was travelling to his hometown of Roorkee in Uttarakhand. The car caught fire after the accident and Pant was rescued by a Haryana Roadways driver and conductor, who arrived at the spot immediately after the accident.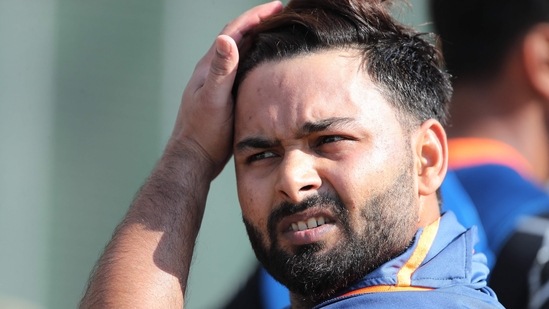 Pant is currently being treated at a private hospital in Dehradun but Delhi and District Cricket Association director Shyam Sharma requested fans as well as VIPs to avoid visiting the wicketkeeper-batter at this time.
Also read: Watch: Virat Kohli stars in BCCI's 2022 throwback video with insane knock vs Pakistan; Suryakumar, Ishan also feature
"Those who are going to meet Pant should avoid, as there are chances of infection," the Delhi cricket official said, as quoted by ANI.
"There should be no VIP movement to meet Pant, and people visiting him should avoid it as there are chances of infection for Pant," DDCA director Shyam Sharma further said.
He also said Pant is stable and recovering.
"He is stable and recovering well. Our BCCI doctors are in touch with the doctors here. Jay Shah is monitoring it. As of now, he'll remain admitted here. He told me that he tried to save (his car) from a pothole (when the accident occurred)," said Shyam Sharma.
The cricketer narrowly escaped a fatal injury after his high-end vehicle smashed into a road barrier and caught. According to a police statement, he had dozed off on the wheel.
SK Singh, the Superintendent of Police, Haridwar (Rural) "He was going to Roorkee to meet his relatives. The accident happened because he fell asleep at the wheel a kilometre ahead of Narsan towards Roorkee."
The BCCI statement had detailed on injuries sustained by Pant following the accident. "Rishabh has two cuts on his forehead, a ligament tear in his right knee and has also hurt his right wrist, ankle, toe and has suffered abrasion injuries on his back. Rishabh's condition remains stable, and he has now been shifted to Max Hospital, Dehradun, where he will undergo MRI scans to ascertain the extent of his injuries and formulate his further course of treatment," the statement read.