2 held for forging Aadhaar, PAN to finance 30 two-wheelers in Doon
Two people were arrested on Sunday for allegedly buying 30 two-wheelers on loan from five finance companies by using forged Aadhaar and PAN cards in Dehradun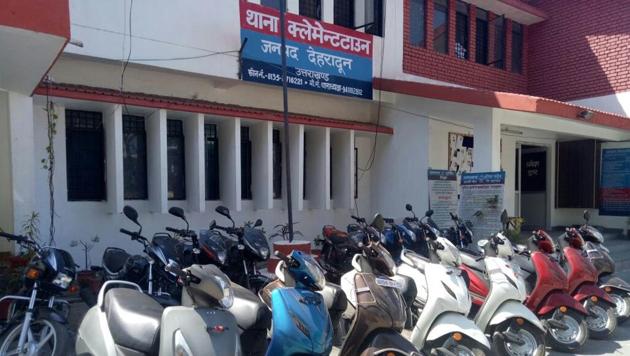 Updated on Mar 18, 2018 07:46 PM IST
Two people were arrested on Sunday for allegedly buying 30 two-wheelers on loan from five finance companies by using forged Aadhaar and PAN cards in Dehradun.
A case was lodged with police on Saturday after the finance companies realised that EMIs were not being paid against these two-wheelers.
Acting on a tip-off, police arrested Kulbeer Rana, 32, and Tejpal, 24 from Turner Road. Rana is a resident of Mohiudeenpur village in Uttar Pradesh's Saharanpur district, while Tejpal belongs to Kaithal district in Haryana.
Police intercepted them riding a two-wheeler without a number plate. When police cross-checked the two-wheeler's engine number with a list given by the finance companies, it matched.
On being quizzed, the accused accepted their crime. Rana then reportedly told police that five vehicles were parked in their rented accommodation, while 10 others are in his village in Sahranpur. A team was constituted and sent to Saharanpur to recover the two-wheelers.
Police also recovered four voter ID cards, three PAN cards and four RCs of vehicles. All of them were fake, police said.
Using these forged documents, the accused financed 12 vehicles from L&T Finance, two from Manappuram Finance Limited, three from Shriram Finance, five from Muthoot Finance and eight from HDFC Finance.
To facilitate the fraud, the accused first took a house on rent in Subhash Nagar area of the city and prepared a rent agreement.
Based on the rent agreement, they prepared fake Aadhaar, PAN and Voter ID cards. Following this, they opened bank accounts in the Turner Road branch of Oriental Bank of Commerce (OBC), police said.
After opening the accounts, they approached the finance companies to purchase two-wheelers by paying down payments between ₹10,000 and ₹12,000. After gaining possession of the vehicles, the gang used to sell them in far-off locations at higher prices and earn profits.
In-charge of Clement Town police station DS Negi said, "We received a complaint against Kulbeer Rana that he and others have financed many vehicles using fake identity proofs. They used to finance two-wheelers from different companies."
Speaking about the modus operandi, he said the accused first prepared Aadhaar cards using false local address. Once made, they opened bank accounts and then used them to approach finance companies to purchase vehicles by paying small down payments.
"They opened nearly 25 accounts in this manner. All the vehicles are two-wheelers," he said.
The fraud was unearthed when the companies sent teams for ground verification. They found that Kulbeer and his friends no longer stay in the address mentioned in their Aadhaar cards.
The landlord reportedly told the teams that he lives elsewhere and had rented out the entire house to some boys.
Rajbir Kumar, branch manager OBC, Tunner Road, said, "We are yet to receive any communication from the police in this regard. If a person submits PAN and Aadhaar card before us, we will open his/her account. How can we verify if the identity cards are fake?"
Asked if any spot verification is carried out before opening an account, he said, "We have a centralised mechanism and our accounts are opened from Bareilly."
"We send a 'thanks letter' to the address of the customer. If it is received, it means the person is living there. Moreover, the finance companies are responsible for giving loans for the vehicles. We have nothing to do with it."
Police are also investigating the role of these finance companies and the bank for callousness in conducting spot verifications before sanctioning loans.
Close Story