House for all: Uttarakhand aims to beat PM's deadline by 2 years
Updated on Mar 29, 2017 07:45 PM IST
Uttarakhand has set an ambitious target to become the country's first state to complete the Centre's housing for all scheme that aims to provide houses to poor families by 2022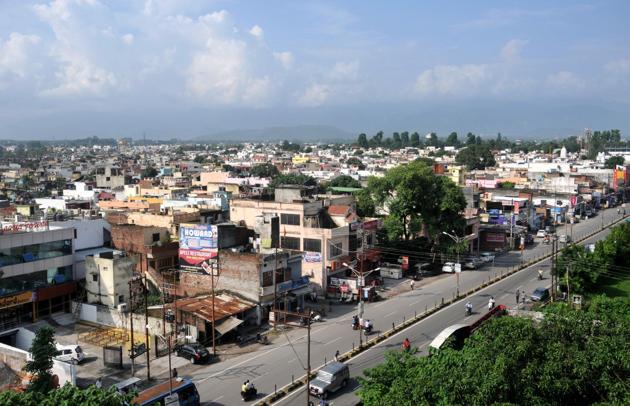 Uttarakhand has set an ambitious target to become the country's first state to complete the Centre's housing for all scheme that aims to provide houses to poor families by 2022.
In keeping with its pre-poll promise, the BJP government is gearing up to accelerate the scheme in the state, especially in the peri-urban areas, for which land options are being looked into.
"We have set a target for us (Uttarakhand) to become the first state in the country to ensure housing for all well before the (2022) target set by (Prime Minister Narendra) Modi ji. For that, we have aimed to complete construction of at least 50,000 houses by 2020," urban development minister Madan Kaushik told Hindustan Times.
The Pradhan Mantri Awas Yojana Housing for All Scheme (Urban) aims to ensure that all poor families own houses by the year 2022. Under the scheme, beneficiaries from economically weaker sections and the lower income group are provided financial assistance of up to ₹1.50 lakh and ₹50,000 by the central and state governments respectively for constructing houses.
Kaushik said urban development officials have been asked to prepare a proposal for advocating hike in funds contributed by the centre and the state governments for the project.
"That will help us to meet the target in lesser time, keeping in mind the difficult geographical terrains of the state," he told HT.
As per a survey, around 55,656 houses are required to be constructed in 61 urban local bodies of Uttarakhand.
"We will soon come up with an updated estimate of the housing demands of the state to cater to the demands in the long run," a senior official of the urban development told HT. Each housing unit is to be set up at an overall cost of Rs 5 lakh per unit.
Personalise your news feed. Follow trending topics