Leopard kills 5-year-old boy in Pithoragarh
A five-year-old boy was killed in a leopard attack in Pithoragarh's Pokhri village, in second such incident in Kumaon this month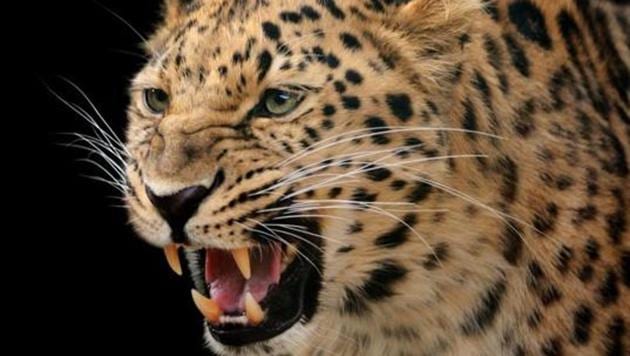 Published on Jun 24, 2018 10:01 PM IST
A five-year-old boy was killed in a leopard attack in Pithoragarh's Pokhri village, in second such incident in Kumaon this month.
The leopard pounced on the boy on Saturday evening and half-eaten body of the boy was found in a forest on Sunday, a forest department official said.
Manoj Sanwal, forest ranger of Gangolihaat, said the attack took place when the boy and his family were returning to their home after marriage of one its members in Delhi.
"Their house is around 30 to 40 metres from the road. When a new guest or a family member is added into the family following a marriage, there is the tradition of blowing a conch at the house entrance to welcome the new member here," Sanwal said.
"As the uncle of the boy had been married, there was a plan to welcome the new bride into the household. While the boy's father Bhupesh Joshi and other family members were busy getting the luggage, excited five-year-old Karthik Joshi rushed to the house to blow the conch," he said.
Sanwal said while he was running towards the house, a leopard pounced on him and dragged him towards a forest area.
Basant Tamka, sub-inspector of Gangolihaat, said after they came to know about the incident, police and forest officials launched a search mission in the nearby forests.
"On Sunday morning, the boy's mutilated body was found in the forest nearly 2 km from their house," Tamka said.
After a post-mortem, the body was handed over to the boy's family members.
On June 10, a leopard killed a seven-year-old boy in Harinagari area in Bageshwar district. In March, the same leopard was suspected to have killed a four-year-old child in the area.
Following the protests, principal chief conservator of forest DVS Khati declared the leopard as a man-eater. Hunter Lakhpat Singh gunned down the leopard.
The hill state has in the last 13 years declared 182 big cats, including 166 leopards and 16 tigers, as man-eaters, according to forest department officials.
Close Story