Supreme Court directs status quo on relocation of Van Gujjars
Sep 24, 2018 05:07 AM IST
In a major relief to Van Gujjars or nomadic pastoralists residing in the Corbett Tiger Reserve who were directed to be relocated by the Uttarakhand high court
In a major relief to Van Gujjars or nomadic pastoralists residing in the Corbett Tiger Reserve who were directed to be relocated by the Uttarakhand high court, the Supreme Court has directed that "status quo" be maintained in the matter.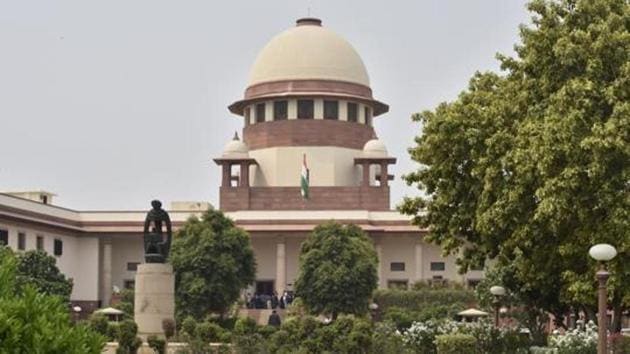 Admitting a special leave petition (SLP) of Tarun Joshi and others against the high court's August 2 order, the apex court ordered that, "upon hearing the counsel the court made the following order. Permission to file SLP is granted. Issue notice. Status quo, as it exists today, shall be maintained by the parties, in the meantime".
HT has a copy of the apex court order issued on September 10, but its copy was made available on Saturday.
The petitioners, who filed the SLP, also cited many documents and correspondence regarding the issue of Van Gujjars.
According to a 2013 letter written by additional secretary to the chief conservator forest Uttarakhand, regarding permission for grazing to cattle of Van Gujars and demolishing their houses in Haldwani forest division, "Van Gujars are traditional forest dwellers of Uttarakhand, who have been issued permission for looping/grazing from time to time by different divisional forest officers of Uttarakhand".
The letter further stated, "Such Van Gujars and their families living in the forest of Uttarakhand cannot be removed under Section 3 (1) d of The Scheduled Tribes and Other Traditional Forest Dwellers (Recognition of Forest Rights) Act, 2006, until the process of verification of recognition of their Forest Rights is not completed."
On August 2, the HC directed the chief secretary to file supplementary affidavit on how soon Van Gujjars would be evicted from the national parks, reserved forests and protected forests in the state.
Terming death of tigers and elephants as "alarming situation", the HC had said the state government cannot be a moot spectator, stressing that need of the hour was that the "criminal tribes are kept at bay from the vicinity of national parks to protect the wildlife".
HC pointed out that remedial measures are required to be taken at the earliest to save the wildlife from poachers and also to relocate/shift the Van Gujjars from the forest areas. According to the advocate general there were 57 families of Van Gujjars still residing in the Corbett area.
D Barthwal, who appeared for Gram Panchayat, Dhikuli in the matter, told HC that Van Gujjars were running commercial dairies by keeping thousands of buffaloes inside Corbett National Park and alleged that they were are conniving with the poachers to kill the tigers.
The August 2 directions were given by a division bench of acting chief justice Rajiv Sharma and Lok Pal Singh while hearing the public interest litigation filed by Mayank Mainali, chairperson of the Ramnagar based NGO, Himalayan Yuva Gramin Vika Sanstha in 2012. The petitioner had highlighted the environmental concerns in the wake of the constructions and encroachments around Corbett Tiger Reserve.