Delhi govt seeks info on students, families with Aadhaar, voter ID card details
Updated on Sep 13, 2018 07:12 AM IST
The move has been criticised by the opposition and social organisations as "breach of privacy".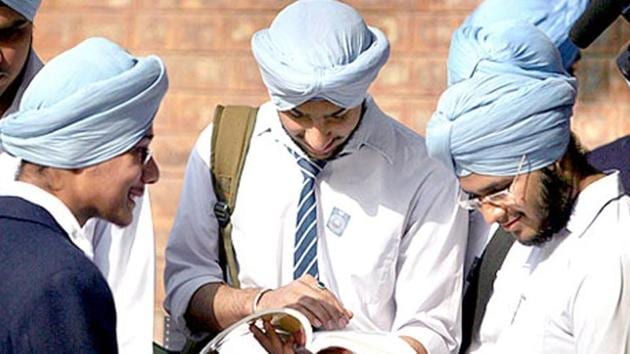 New Delhi |
HT Correspondent
The Delhi government has asked all city schools to submit personal details of students and their family members, including vital documents such as Aadhaar and voter-ID cards.The move has been criticised by the opposition and social organisations as "breach of privacy".
In a circular dated September 11, the Directorate of Education (DoE) asked the heads of schools — government, aided and recognised unaided institutions — to collect details of "not only of students but also their family members". "The details such as Aadhaar number and voter ID card must be corroborated by self-attested copies of the document," the circular read.
The directorate has prescribed a format for the collection of data. "The data collated will be shared with a private agency for verification of details, digitisation and analysis. However, teachers will maintain secrecy of documents collected as being confidential," the circular states.
DoE officials said the data is being collated after a recent survey in two schools showed that more than 61% students were residing in neighbouring states even as the address proof submitted by them is that of Delhi.
"Civil defence volunteers had conducted a survey of Class 6 in two schools where they found that more than half of the students were actually residents of neighbouring states. The data will help us study how many students come from outside and how parameters of education," said Sanjay Goel, director, DoE.
He rejected the charge of breach of privacy, saying the data won't be linked with any service.
The move has kicked up a political controversy. Delhi BJP chief and MP Manoj Tiwari said the decision was a 'nefarious' attempt by the Arvind Kejriwal government to compromise with personal details of the students' families. Tiwari also urged parents to not share their details.
"Kejriwal must explain the nexus between private companies and his government and also how it is going to help the children and their families. I think it is a conspiracy to share personal details with a private agency, leaving the common man vulnerable," he said.
A government school teacher confirmed receiving the circular, saying it will add to their work pressure. "We received the circular on Tuesday and we are required to submit the data within ten working days," the teacher said, wishing anonymity.
Ashok Agarwal, lawyer and president of All India Parents Association (AIPA), said the circular is an attempt by the ruling party to use the data for their own political gains ahead of the 2019 general elections. "It is a clear violation of the right to privacy," said, Agarwal.
Goel refuted the charge. "The data collected will not be retained at the school, zonal or district level. It will be collected in strict compliance of the guidelines of the Aadhaar (data security) regulation, 2016. The modalities of the data, secrecy and how it will be analysed will be worked out subsequently," said Goel.