Delhi Police employs less than 4% minority members: Report
Press Trust of India, New Delhi |
Press Trust of India
Nov 25, 2017 01:24 PM IST
The annual report, released by Chief Minister Arvind Kejriwalon Friday, also shows that Muslims, the largest minority group in Delhi, form less than two per cent of the Delhi police force
The Delhi Police, having a strength of around 80,000 personnel, employs less than four per cent of members from minority communities in its ranks, according to a report by the Delhi Minorities Commission (DMC).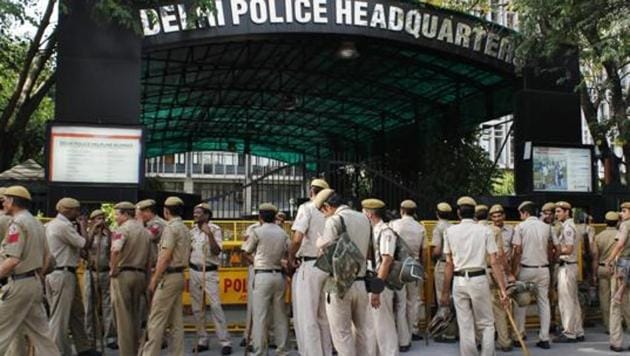 The annual report, released by Chief Minister Arvind Kejriwalon Friday, also shows that Muslims, the largest minority group in Delhi, form less than two per cent of the police force here.
The report said the force has 1,388 Muslim personnel and 697 Christian personnel.
It said the Delhi Police employs 856 Sikh personnel.
"The Delhi Police has 1.79 per cent personnel from the Muslim community. In total, it has 3,035 personnel from minority communities who form 3.91 per cent of total strength of the force," the commission said in its report.
In the report, the DMC has identified twelve departments and corporations of which members of the minority communities are a part.
Apart from the police, the Delhi Fire Service (DFS) has a total of 26 members from minority communities which is the lowest among 12 departments and corporations.
The Delhi Metro Rail Corporation (DMRC) employees 283 members from minority communities.
However, the Directorate of Training tops the list at 13.33 per cent, followed by the Public Grivance Commission at 7.69 per cent and the Directorate General of Home Guards at 5.22 per cent.