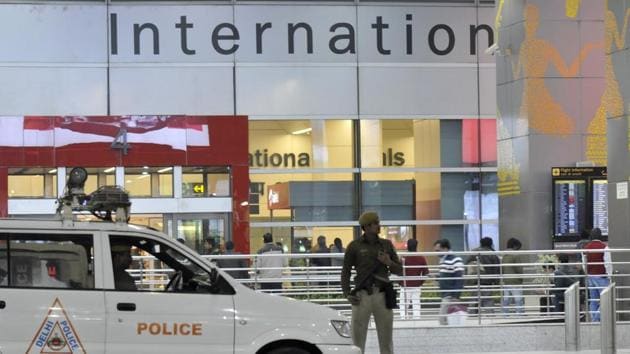 Kerala man deported from Turkey held at Delhi airport, IS link suspected
The man had entered Turkey on a forged passport. This was reportedly his second attempt to enter Syria via Turkey. Police are probing how he got the fake passport.
UPDATED ON JUL 19, 2017 11:45 AM IST
A man from Kerala's Kannur with alleged ISIS links, who was deported by the Turkish police for holding a fake passport, was arrested at the Delhi international airport on Wednesday, police said.
The Delhi Police's anti-terror unit is probing his links with the terror group.
"A case of cheating, forgery, impersonation and under sections of the passport act has been registered against him. We are probing his links with ISIS. We will interrogate him to probe how he got a forged passport," a senior police officer said.
The man in his mid-30s was reportedly deported by the Turkish police for entering the country on a forged passport. Intelligence officials told the police that he planned to enter Syria and was in touch with many others who have already sneaked into the country and joined ISIS.
He is learnt to have told the police he was in touch with Indian ISIS sympathisers currently training in Syria. Police suspect he was in touch with some of the missing men from Kerala and other parts of south India, who have fled the country and are believed to have entered Syria.
Sources said it was his second attempt to sneak into Syria. He reportedly confessed that in February he had tried to enter Syria through Turkey but failed.
Police said he was radicalised over the internet and encouraged to join training camps in Syria, following which he got in touch with agents, who promised to arrange his trip.
The police have also seized his mobile phone to check all his chats and emails to find out who he was in touch with.
In April, the government told the Rajya Sabha around 80 people suspected to have been influenced by the ISIS ideology have been held in the country but no input suggests that the radical organisation has established a base in India.
Last year, 21 people from Kerala allegedly joined ISIS in Afghanistan. The disappearance of the group, which included six women and three children, sent shockwaves across the country. Most of these people were educated and came from upper middle-class families.
Some of them later called up their relatives and told them they had joined the terror group.
Close