Missing sisters found dead in Alipur drain in Delhi
Hindustan Times, New Delhi |
Karn Pratap Singh
Sep 26, 2018 07:22 AM IST
Decomposed bodies of a 22-year-old woman and her 19-year-old sister, who had been missing from northeast Delhi's Seelampur since last Wednesday, were found in Holambi Khurd drain in outer Delhi's Alipur on Sunday
The decomposed bodies of a 22-year-old woman and her 19-year-old sister, who had been missing from northeast Delhi's Seelampur since last Wednesday, were found in Holambi Khurd drain in outer Delhi's Alipur on Sunday.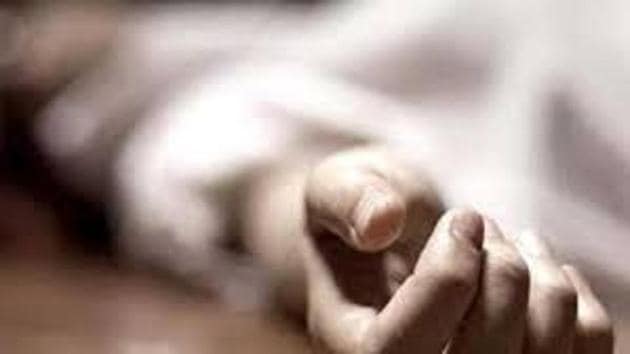 Police said the bodies were highly decomposed and were identified with the help a tattoo on the arm of the elder sister. The tattoo read Lucky, her husband' name. Her sister was identified as Naveela The police registered a case of murder and dowry death.
According to investigators, the elder woman — identified as Rukhsar — was married but was living with her parents for the last nine months because of a marital discord. The woman's husband, Lucky, and her in-laws are absconding. Police said the Rukhsar and Lucky had a love marriage around two years ago. Their families had not approved of their relationship. The family of Rukhsar alleged the women were murdered by Lucky and his family.
Deputy commissioner of police (northeast) Atul Kumar Thakur said a case under sections of murder was registered following the sub-divisional magistrate's enquiry report.
A police officer, associated with the case, said the initial autopsy reports of the two sisters revealed that the bodies had no external injuries . "We are waiting for the final autopsy and viscera reports to ascertain the exact cause of deaths," said the officer.
Mehboob Khan, a family friend of the sisters, said the duo had left their Seelampur's Chauhan Bangar home on Wednesday's afternoon for a job interview in north Delhi's Model Town. "Rukhsar had received a call from an unknown number and the caller had asked her to reach Kashmere Gate. Naveela had accompanied her sister for the job interview," said Khan.
According to Khan, the sisters had last spoken to their mother after they reached Kashmere Gate and got into a cab to reach Model Town. Thereafter, their mobile phones were switched off, leading the family members to launch a search for them . When the two could not be traced, the family approached the Seelampur police and filed a missing persons complaint.
While the Seelampur police were making efforts to trace the women, the Alipur police on Sunday was informed about two decomposed bodies that were discovered in Holambi Khurd, 30km from Seelampur, by a passerby.
"The bodies were so badly decomposed that it was impossible to determine their gender. The local police posted the details of the bodies on their zonal integrated police network's (Zinpet) unidentified bodies category as that of transgenders," the officer said.
During the identification process, the Alipur police found the missing reports of the two sisters on Zipnet and alerted the Seelampur police. The family members of the missing sisters were shown the bodies and they identified them with the help of Rukhsar's tattoo and a pair of anklet that Naveela was wearing.