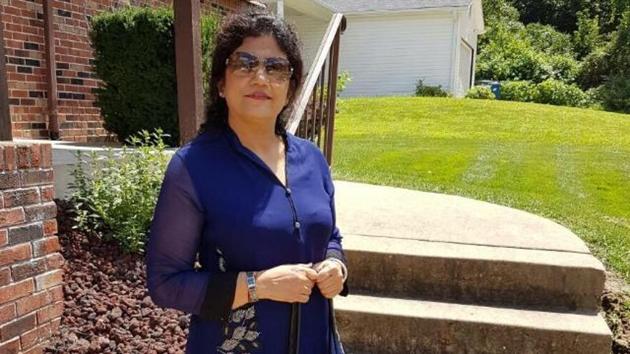 Murder, robbery in south Delhi: Cops arrest house help, recover stolen jewellery
The Delhi police arrested the three accused from Noida on Wednesday morning hours after they murdered the woman and fled with jewellery and cash worth over Rs 10 lakh.
UPDATED ON JUL 19, 2017 11:45 AM IST
A day after a 53-year-old woman was found murdered inside her house in south Delhi's Amar Colony, the police have arrested three persons, including her domestic help, from Noida.
DCP South East Romil Baaniya said police have recovered the stolen jewellery cash from the three men. Police said they are now looking for a fourth man, who was also involved in the murder.
The victim, Sarita Jain, was found dead on Tuesday at her house. Her hands and legs were tied and her house had been ransacked. She was alone at home with her two servants while her husband Manak Lal and son were at work when the incident took place.
According to the police, three men barged into Sarita's apartment with the help of one of the servants, Sajan, when she was asleep in her bedroom. The men reportedly tied the other help Ranjan, and ransacked the house.
Sarita woke up to the noise and went out to see what was happening. When she tried to raise an alarm and resist the robbery bid, the men allegedly tied her up, thrashed her and strangled her to death.
The four men — Sajan and three of his associates — were nabbed from Atta market in Noida late on Tuesday night. With the arrest the police also recovered cash and jewellery worth Rs 10 lakh that the men had managed to rob from the house. The Delhi police have not yet revealed the identity of Sajan's associates.
The police said that Sajan was hired by Sarita as a cook a few weeks ago. He allegedly hatched the plan to carry out a robbery along with two of his associates.
"One of the helps, Sajan, facilitated the entry for the men. He opened the door and let them in. The other servant, Rajan, was then tied up with ropes by the three men and the house was ransacked. Sarita, who was sleeping inside her bedroom, woke up. When she tried to stop the men, she was attacked. The men strangled her when she tried to alert the neighbours," a senior police officer said.
"The entry into the house was facilitated by the servant who had started working in the house around two weeks ago. His servant verification was not done by the family members," DCP southeast, Romil Baaniya said.
Close