April was hotter than usual in Delhi this year
Published on May 16, 2016 02:25 PM IST
A NASA report said April this year was the hottest year globally on record. Closer home, Delhi has been witnessing a hotter than usual summer as well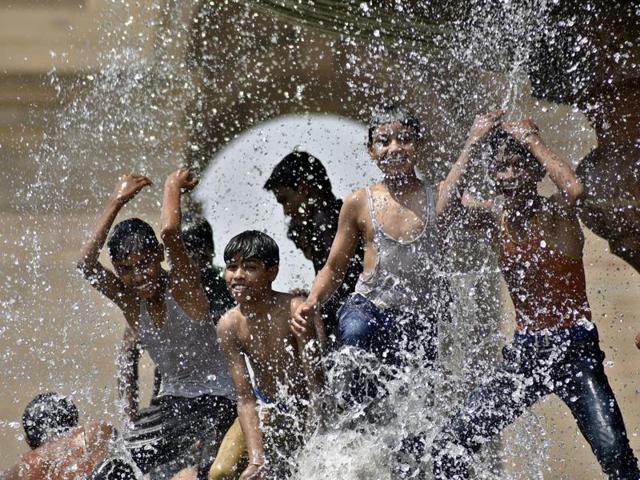 Hindustan Times |
, New Delhi
Mallica Joshi
A report by the US National Aeronautics and Space Administration (NASA) has said April this year was the hottest month globally on record.
Closer home, Delhi has been witnessing a hotter than usual summer as well.
Data from the India Meteorological Department (IMD) says the average maximum temperature in April was 2.3 degrees above normal while the minimum was 1.7 degrees above normal.
In meteorological terms where an increase in even decimal points is viewed very seriously, this increase is significant.
Read: Soaring temperatures put 330 million at risk, says govt
According to NASA data, the average April temperature in Delhi was 30.7 degrees Celsius. This is the seventh highest since 1931.
Delhi, according to the NASA data, saw the hottest April in 2010 when the average April temperature was recorded at 32.7 degrees Celsius.
In Delhi, the maximum temperature touched 42 degrees Celsius in mid-April itself, something very unusual.
"The maximum temperatures were markedly above normal on April 2, 3 and 4 and appreciably above normal on April 1, 15 and 19. The mean maximum and minimum temperatures for the month were 38.6º Celsius and 23.2º Celsius against their normal values of 36.3º Celsius and 21.5º Celsius, respectively. The highest maximum temperature during the month was 42.0ºC recorded on 16 April 2016," an IMD statement said.
Also read: Delhi schools to close from May 11 due to heat wave
According to IMD scientists, the reason behind the increasing temperature, locally, is the lack of rain.
"Delhi has received very subdued rain over the past nine months. Since the beginning of the year, it has hardly rained. Delhi received 12.2 mm of rain in April on an average but this year there have only been instances of trace rainfall.
According to NASA, 2016 is on its way to becoming the hottest year in recorded history. The average temperatures of all four months (January – April) in the year so far have been the hottest in history.
In sync with the global trend, Delhi is seeing among its hottest years in 85 years.
January 2016 was the 12th hottest in these years, February the 11th hottest and March the 9th.
Delhi's hottest summer on record was in 2010, when March, April and May were significantly hotter than in previous years.
Personalise your news feed. Follow trending topics