Badarpur thermal power station to start operations on Thursday
Mar 15, 2017 11:26 AM IST
The coal-fired power plant, run by NTPC, was shut down in November on the orders of Supreme Court-appointed EPCA after air pollution levels in Delhi went up to alarming levels. A CSE study shows the plant is a major contributor of particulate matter to Delhi's air
After remaining shut for the past three months,the Badarpur Thermal Power Station (BTPS) will begin operations on Thursday.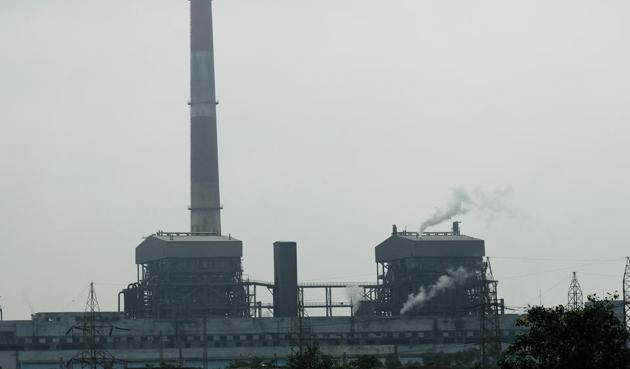 The Supreme Court-appointed Environment Pollution Prevention and Control Authority (EPCA) had ordered the coal-based plant to shut down in November last year because of alarming pollution levels in the capital.
It was set to be open to open on Wednesday but the National Thermal Power Corporation (NTPC) Limited said they are yet to receive an order from the Delhi Pollution Control Committee (DPCC) for re-opening the plant. DPCC said the order would be issued on Wednesday and NTPC could start operation on Thursday.
Read: Delhi's air quality still poor, Badarpur plant to remain shut for now
"We are preparing the notification right now and it will be issued only on March 15(Wednesday). Once they receive the letter, NTPC will be allowed to start BTPS on any day, starting March 16. The plant will be run until further directions are issued," a DPCC official said.
EPCA has proposed shutting the polluting station as a thermal power plant by July 2018. The Delhi power department, which has been asked to submit the closure plan, has maintained that the 705MW coal-fired plant needs to operate, at least during the summer months, till the Tughlaqabad sub-station is commissioned to meet the power demand of south Delhi.
"The thermal power plant has to function to meet the peak demand during summers, which may touch 6,600MW this year," a power department official said.
Till the Tughlaqabad sub-station is commissioned, DPCC has been directed to appoint NEERI (National Environmental Engineering Research Institute) to monitor the fly ash pit and the air quality in and around the station. According to the Graded Response Action Plan, the plant will function till October 15, EPCA member Sunita Narain said.
Read: Air pollution: New EPCA plan to cut PM2.5 levels in Delhi by 70%
However, the NTPC-run power plant will be allowed to function subject to a set of conditions, including the emptying of its fly ash pit within a time frame and timely commissioning of the 400-KV Tughlaqabad sub-station by June 2018.
"Once the sub-station is launched, the Badarpur plant will be allowed to operate only if it converts to the use of cleaner natural gas," Narain had said in the last EPCA meeting held on February 27.