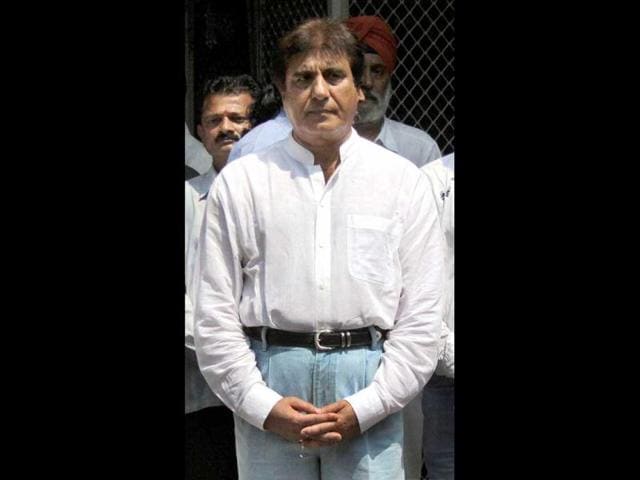 Congress says Rs. 5 enough for a meal in Delhi
A day after Congress spokesperson Raj Babbar said full meal was available in Mumbai at Rs 12, another Congress leader in the Capital added that one can buy full meal in Delhi in Rs 5. VIDEO INSIDE | Poll: How much would you need to buy two full meals in your city?
UPDATED ON JUL 26, 2013 08:20 AM IST
Rising food prices may be straining household budgets, but Congress leaders say Rs 5 is enough to have a meal in Delhi and Rs 12 in Mumbai.
"You can eat a meal in Delhi in Rs. 5. I don't know about Mumbai. You can get a meal for Rs. 5 near Jama Masjid," Congress leader Rasheed Masood said on Thursday.
A day earlier, the party's Firozabad MP Raj Babbar said he could eat stomach-full for Rs. 12 in Mumbai. "No, no, not just vada-paav. I can get a lot of rice, dal, sambar and some vegetables too," he said.
This comes at a time when a furious debate is raging over the latest poverty figures that put anyone earning more than Rs 32 a day in urban areas and Rs 27 in rural areas above the poverty line.
"We're willing to give any Congress leader Rs. 12 or Rs. 5 so that they show us where to have a square meal at these prices. I hope they aren't talking of e-food eaten online," senior BJP leader Murli Manohar Joshi said.

Delhi BJP chief Vijay Goel sent money orders of Rs. 33 each to Prime Minister Manmohan Singh, UPA chief Sonia Gandhi, deputy chairman of the plan panel Montek Singh Ahluwalia and chief minister Sheila Dikshit, challenging them to live a day on the money.
The panel said on Tuesday the number of people living below the poverty line had shrunk in both urban and rural areas.
Seeking to defuse the controversy, Congress leader Abhishek Manu Singhvi said, "We have to empathise with poverty...nobody is suggesting it's a desirable way of living."

Close