JNU chief proctor, who led probe in missing student Najeeb Ahmad's case, resigns
Updated on Feb 20, 2017 04:34 PM IST
Jawaharlal Nehru University (JNU) chief proctor, who issued showcause notices to at least four ABVP members for allegedly assaulting missing JNU student Najeeb Ahmad, has resigned from the post.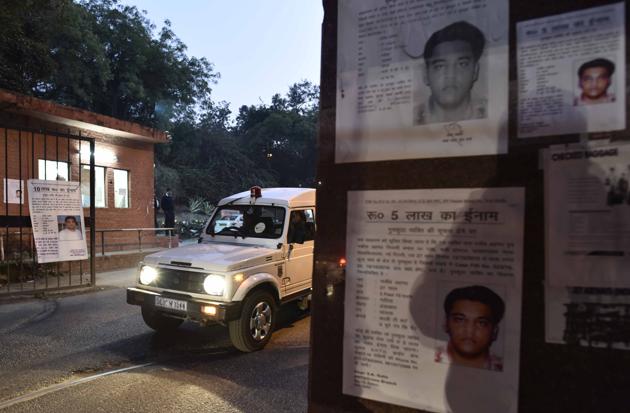 Jawaharlal Nehru University (JNU) chief proctor, who is responsible for inquiry into all cases of indiscipline on the campus, has resigned from the post allegedly over "differences" with the administration. This is the second time that a chief proctor has resigned ever since the new vice-chancellor took over in January 2016.
Chief Proctor A P Dimri was leading several inquiries, including the alleged attack on 27-year-old Najeeb Ahmad, who has been missing from the campus since October 15, 2016.
University officials also confirmed receiving his resignation. "His resignation letter does not cite any reasons. There is no question of bypassing his authority. The university works through a set of rules and norms," an official said.
The university has appointed Vibha Tandon as the new chief proctor.
When HT contacted Dimri, he said he had resigned but refused to share any reason.
Dimri had recently sent showcause notices to at least four ABVP members for allegedly assaulting Ahmad before he went missing. Sources said this created differences between Dimri and the administration .
They also said the chief proctor was not happy with the way the university administration wanted him to work.
"He felt it was a matter of principles and that the administration should look into why students had been protesting and sitting on hunger strike again and again. There is so much discontent. A university exists because of students and if there are no students, then there is no university," sources close to Dimri said.
The university had recently banned protests by students at the administrative block and also asked teachers not to address them.
Sources said that all notices recently served to students warning them of disciplinary action were being sent through the registrar even though such a process is always routed through chief proctor. But university officials said the recent notices sent to students were only to tell them about procedures and did not require any inquiry.
As per the notice, the accused were found to be allegedly involved in "hitting", and using "derogatory language with provocative behaviour" with Ahmad. The students were asked to present their side of the story after which a final report was given to the vice-chancellor M Jagadesh Kumar.
The final report talked only about a "scuffle" and recommended their transfer from hostel.
After February 9, 2016 - when the controversial event on Afzal Guru was organised on the campus - the then chief proctor had resigned citing personal reasons.