MCD result: AAP in turmoil as Sanjay Singh resigns, Gopal Rai new Delhi convener
Hindustan Times |
, New Delhi
Heena Kausar and Vishal Kant
May 29, 2017 08:43 AM IST
After AAP lost in MCD polls, party chief in Punjab Sanjay Singh resigned on Thursday. In Delhi, labour minister Gopal Rai is set to become the AAP convenor after Dilip Pandey stepped down.
The Aam Aadmi Party is headed for a major internal restructuring after its debacle in the municipal corporation polls with top leaders putting in their resignation from important party positions. AAP's national convener Arvind Kejriwal called an urgent meeting on Thursday where party's performance in polls, including the issue of 'faulty' EVMs.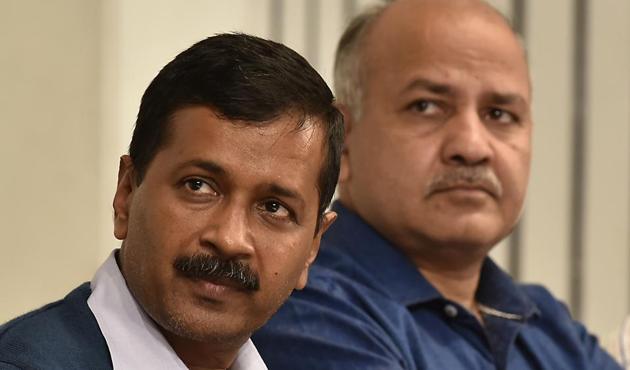 After AAP Delhi convener Dilip Pandey quit the post following AAP's defeat in the elections, senior leader and Punjab in-charge Sanjay Singh as well as Punjab co-observer Durgesh Pathak sent their resignation to Kejriwal on Thursday. A few hours later, Kejriwal decided to appoint state labour minister Gopal Rai to succeed Pandey as party's convener in Delhi.
In a tweet Singh said, "I have sent my resignation, from Punjab in-charge's position, to national convener Arvind Kejriwal. Durgesh has also resigned from the post of co-observer."
AAP, which had won 67 out of the 70 seats during the 2015 Assembly elections, managed to win only 48 seats out of the 270 in the municipal elections. Its vote share fell from 54 per cent in the 2015 assembly elections to 26 per cent.
On Wednesday, the party's Delhi unit convener Dilip Pandey had sent his resignation to Kejriwal over AAP's poor performance in MCD polls. "I have resigned from the post of AAP Delhi Convener and conveyed to National Convener Arvind Kejriwal to give this responsibility to someone else," Pandey tweeted.
AAP's Delhi in-charge Ashish Talwar also resigned from his post and said when the party was defeated in Lok Sabha polls he was the only state convener to resign. "Keeping in line with the same tradition, I resigned as Prabhari of Delhi at around 6pm today," Talwar tweeted on Thursday, hours after the civic body poll results were announced.
Alka Lamba had also offered to "resign as MLA and from all party posts" following the party's defeat. Taking to the Twitter, Lamba said, "Taking responsibility for defeat in all 3 wards, I offer to resign as MLA and from all party posts."
Meanwhile, the party's official line blaming EVMs for its electoral losses has not found favour with all its leaders, some of whom felt that the party must look within for cause of defeat. After the results came in on Wednesday, water minister Kapil Mishra said the blame can't be pinned only on EVMs and the party needs to introspect and find the reasons behind its rout in the civic polls.
Punjab state party leaders also slammed the central leadership, following the drubbing in MCD polls, and asked it to "introspect" instead of covering up the failures. Dhaka MLA and Punjab leader of opposition HS Phoolka refused to comment on the party's defeat in Delhi MC polls, but was vocal about its "poor" poll strategy in Punjab.