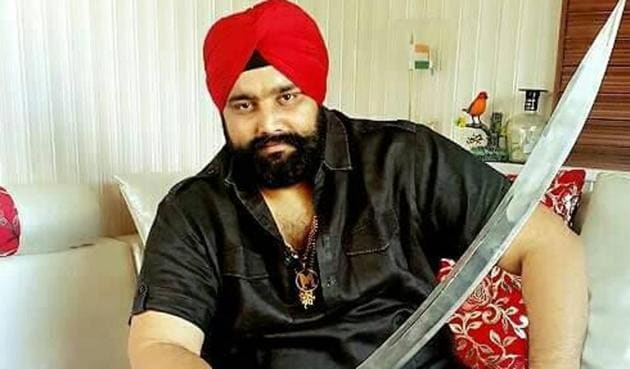 Paschim Vihar murder: Monu met gunrunner linked to Meerut racket hours before shooting
Bhupender alias Monu, his two friends Yogesh and Arun, and two policemen allotted to him for personal security, were attacked by shooters on bikes in Paschim Vihar. Monu, one of his friends, a Delhi Police sub-inspector were killed and a constable was injured in the shooting.
Hindustan Times | By Shiv Sunny
UPDATED ON MAY 02, 2017 11:51 PM IST
Hours before he was riddled with bullets in Paschim Vihar on Sunday night, Bhupender alias Monu had gone to meet Amit Goel -- a former shooter who was arrested from Delhi airport on Monday in connection with an international arms racket.
MN Tiwari, DCP (Outer), confirmed to HT that Goel is the same person was arrested by the Directorate of Revenue Intelligence (DRI), along with a Slovenian citizen and another person for allegedly supplying sophisticated guns such as Glock and Beretta. Police suspect that are allegedly linked to the arms and hunting racket busted at the Meerut house of Prashant Bishnoi, son of a retired Army colonel.
Investigators said the link-up has opened up a new possibility in their probe. "The daring nature of attack on Monu suggests the role of a desperate but a very strong group. We are investigating if Monu knew anything or was involved in the Meerut gunrunning racket," said an investigator.
Police said Monu, who has at least criminal cases registered against him, had gone to have lunch at a five-star hotel in Dwarka on Sunday afternoon. After that, he along with his two friends Yogesh and Arun and the two PSOs allotted to him, visited Goel's home in Bhera Enclave near Paschim Vihar.
Honour killing, another motive that the police are probing, will be tougher to investigate since the prime suspect Sonu has remained untraceable for the past 10 years. Monu had married Sonu's cousin, following which Sonu had attacked Monu and his wife. However, after a court granted him bail, Sonu has been absconding.
An officer also said that Sonu along could not have executed such a daring attack. "Local gangsters avoid killing policemen, unless it is unavoidable," said another investigator.
The footage from CCTV cameras installed near the crime scene have also not helped police establish anything so far.
Meanwhile, it has emerged that the killers wanted to make sure Monu was eliminated in the attack. So, after raining at least 10 bullets on his Maruti Ciaz car, the killers approached Monu and shot him several times in his head at close range, leading to his brains literally spilling out on the seat.
Just inside and outside the car, the police had recovered 37 empty cartridges. Some stalls and shutters in Paschim Vihar's National Market where the shooting happened also bore bullet marks. The killers had kept firing in the air on their way back after the attack.
Close