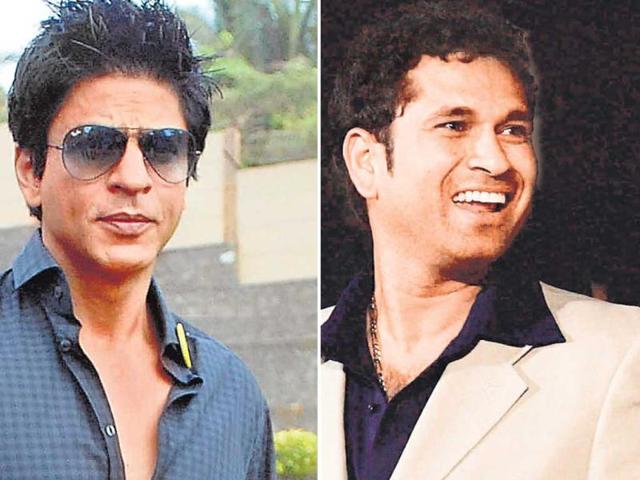 Talent crunch
Bollywood and cricket are in a similar spot - the big stars are refusing to step aside. Worse, the current talent pool is depressingly shallow. Rahul Fernandes writes. Bollywood | Cricket
Hindustan Times | By Rahul Fernandes
UPDATED ON FEB 05, 2012 01:54 AM IST
In the winter of 1989, two Bombay boys shot to fame. One was a cricketer, the other an actor. While a baby-faced Sachin Tendulkar suffered a bloody nose in his maiden series, he made the cricketing world sit up and take notice by smashing Abdul Qadir for three sixes in Peshawar. Closer home, Salman Khan, with his bulging biceps, smashed box-office records courtesy Maine Pyaar Kiya, a film that went on to become one of the biggest hits of Bollywood.
Cut to 2012. Sachin remains India's most prolific batsman, scoring more runs than his teammates even when he's going through a bad patch. Salman, too, is at an all-time high, what with Bodyguard (2011), Dabangg (2010) and Wanted (2009) on his CV. It's been a dream story for Sachin and Salman - one that their writer fathers, poet Ramesh Tendulkar and scriptwriter Salim Khan, wouldn't have conjured.
This parallel between cricket and Bollywood doesn't end at Sachin and Salman. Rahul Dravid and VVS Laxman, who together with Tendulkar form the Holy Trinity of Indian batting, refuse to call it quits as well. Ditto with Salman's contemporaries, Aamir and Shah Rukh, who complete the Khan trio. Aamir, for instance, gleefully played the role of Rancho, a college student, in 3 Idiots (2009). SRK, not to be left behind in this hide-your-wrinkles game, became a superhero in Ra.One (2011). Even Master Chef Akshay Kumar, 20 years after he made his acting debut, refuses to grow up and is set for his umpteenth Khiladi film later this year.
So the obvious question: what keeps the country's most sought-after men on top of their game for almost two decades? Ability? Sure. Hard word? Definitely. Luck? Possibly.
More importantly, have they gone past their use-by date? Maybe.
It's a depressing commentary that both, Bollywood and Indian cricket, are running short on talent. Over the last decade there have been many pretenders staking claim for the top berth. Many have come and gone, and the few that lingered longer haven't really set the Thames on fire. Bollywood's No. 1, 2 and 3 continue to be men on the wrong side of 40, while India's best cricketers - the disaster in Australia notwithstanding - are also its oldest. Barring Virender Sehwag in cricket and Hrithik Roshan in Bollwood, we haven't seen many stars emerge in the last decade.
Fans may rattle off names like MS Dhoni and Yuvraj Singh, but for a country that fuels the cricket craze world over, it's a travesty that India hasn't been able to churn out an assembly line of finished cricketers. Dhoni and Yuvraj are masters of the shorter formats, but have struggled to find their feet in Test cricket. The BCCI (Board of Control for Cricket in India) may be the richest cricket body in the world, but its talent coffers look miserably bare.
This story is not restricted to cricket alone. In chess, a few names have floated around, but none bigger than Viswanathan Anand (42), who became a Grand Master in 1988 and is the current world champion. In tennis, Leander Paes (38) won the junior Wimbledon title in 1990, played in the 1992 Barcelona Olympics, won bronze at Atlanta in 1996 and looks almost certain to represent India at the London Games this year.
Mahesh Bhupathi (37), his kabhi haan-kabhi na doubles partner, played his first Slam in 1995 and continues to be one of the top dogs of the tennis circuit. But now that India's GenNext 'star' Rohan Bopanna has teamed up with Hesh, the future is, well, depressing.
The west side story
While Hollywood is certainly not running short on talent, there's a similar story panning out. Some of today's biggest and most powerful stars started their careers in the '80 or '90s. Take Johnny Depp (48), Brad Pitt (48), Tom Cruise (49), Will Smith (43), Adam Sandler (45), Matt Damon (41), Leonardo DiCaprio (37) or Nicolas Cage (48). This list, needless to say, is indicative and not exhaustive. Among women, Angelina Jolie (36) and Sarah Jessica Parker (46) were the highest-paid actors according to a Forbes study conducted between 2010 and 2011. And both made their screen debut many, many summers ago.
Sport
When it comes to sports, there are not many examples. But Brit football fans love drawing comparisons between Tendulkar and Ryan Giggs (also 38). The former Welsh player has been with English Premiership giants Manchester United since 1990 and having played close to 900 matches, he is the most capped player in the club's history. Then there's Michael Schumacher (43), who joined Formula One in 1991 and is still driving, though he's not a force to reckon with anymore. And of course, American cyclist Lance Armstrong (40), who lets us know even today that 'It's Not About The Bike'.
Close