Stopping outstation patients from coming to AIIMS is callous and uncalled for
As MoS health, Ashwini Choubey should focus on improving the healthcare facilities in smaller centres rather than discouraging patients from accessing premier centres like AIIMS Delhi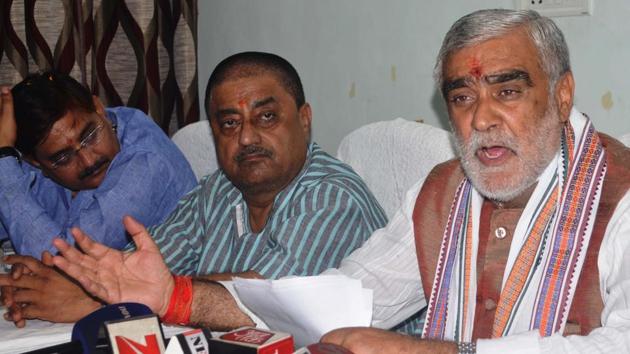 Published on Oct 12, 2017 06:51 PM IST
If Union minister of state Ashwini Kumar Choubey was to have his way patients from Bihar with "minor ailments" seeking treatment at the All India Institute of Medical Sciences (AIIMS), Delhi, will be turned away. Speaking at a function recently the junior minister for health and family welfare reportedly said he had asked the director of AIIMS, Delhi, "that patients who can be treated in Patna AIIMS should be referred there immediately" because "there is no need to increase the crowds here...". Mr Choubey's comments are uninformed and insensitive on many levels — what makes it even more glaring is that they've come from a minister at the top of the country's health system. A compliant has been filed against the minister alleging that the comment insulted the people of Bihar.
The reasons why people access AIIMS, Delhi could be many — the most obvious being the superior standard of healthcare provided. The premier healthcare facility not only attracts people from neighbouring states, but also from neighbouring nations and further afield.
That people from Bihar access AIIMS, Delhi, is a reflection of the poor state of health services in Bihar. The dissonance in his statement is that Mr Choubey is a Member of Parliament from Buxar, in Bihar.
What Mr Choubey could have done — and should be doing — is to create awareness among people about the nearest healthcare facility they could access, rather than trying to prohibit people from Bihar (or any other state) from accessing any other. Before that he must improve the healthcare facilities in his home state and other states, and check the current dislocation of people for accessing better healthcare facilities.
It is necessary that every healthcare facility — from the primary health centre, to the secondary and tertiary hospital — in India reach an optimal standard. Till this is achieved, tertiary hospitals will have to take in the load from smaller centres. The least a people's representative can do till then is to support patients who cross state boundaries and travel hundreds of kilometers to access quality healthcare, which the State is duty-bound to provide across the country.
Close Story
Personalise your news feed. Follow trending topics