A subject-wise guide to crack AIPMT on May 3
Hindustan Times |
, New Delhi
HT Education Correspondent
Apr 30, 2015 12:29 PM IST
The All-India Pre-Medical Test (AIPMT) is a major entrance test for admission to MBBS and BDS courses in the country.
The All-India Pre-Medical Test (AIPMT) is a major entrance test for admission to MBBS and BDS courses in the country.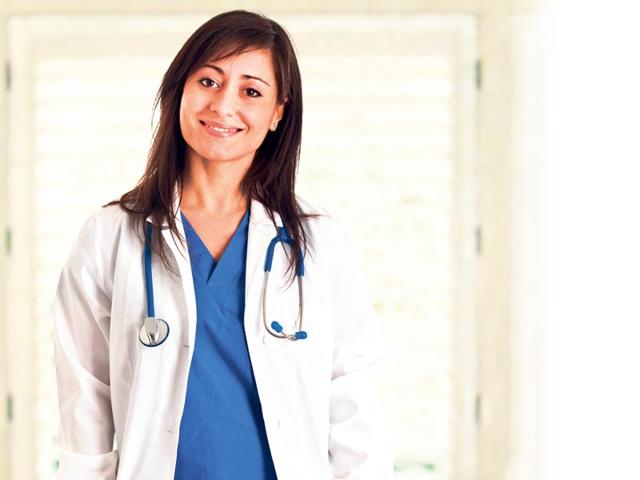 This year's AIPMT would be conducted by the Central Board of Secondary Education (CBSE), for the academic session 2015-16. This test is being conducted for the 15% merit positions in the medical/dental colleges in India.
The three-hour test will consist of one paper containing 180 objective type questions (four options with single correct answer) from physics, chemistry and biology.
There are also state governments/universities/institutions voluntarily participating in the test to use its merit list for ­admissions.
The CBSE will prepare a list of successful candidates of on the basis of the eligibility criteria provided by the Medical Council of India.
Advising candidates on how to crack each section, Aakash Chaudhry, director, Aakash Educational Services Ltd, says: "While attempting the physics section, start with questions based on the Class 12 syllabus first followed by questions on mechanical properties of solids and fluids, heat and sound. Attempt questions based on the topic mechanics last of all. Candidates can skip lengthy questions in the first attempt. For instance, questions on Newton's laws or rotational dynamics can be dealt with later. Also, if numerical values are not very close to the options given, go for a quick and approximate calculation."

Students should devote the maximum time to revising formulae. All graphs given in the NCERT book should be revised, especially in the chapter on semiconductor electronics.
"For chemistry, start with those questions which are direct and don't involve lengthy calculations. Even if you find the initial questions difficult, don't panic as there will be easy questions too. Read the statements of the questions carefully. Read all the options before marking the answers. The chapter on chemical bonding is the most important of all in physical chemistry. Coordination compounds, the 'd and f block' elements are important chapters in inorganic chemistry. Reaction intermediates, inductive and electromeric effects should not be left out in organic chemistry," suggests Chaudhry.
Students must keep in mind the weightage of each portion of the syllabus and revise accordingly. Students should give special emphasis to the diagrams in biology.
Human physiology, biomolecules, genetics and biotechnology are important topics. Do not go for the lengthy questions first and try questions based on numericals in the end, adds Chaudhry.
Institutions that accept AIPMT scores
Maulana Azad Medical College, New Delhi
University College of Medical Sciences, New Delhi
Vardhman Mahavir Medical College and and Safdarjung Hospital, New Delhi
North DMC Medical College Hindu Rao Hospital, New Delhi
Lady Hardinge Medical College, New Delhi
Grant Medical College and Sir JJ Hospital, Mumbai
LTM Medical College, Mumbai
Bangalore Medical College and RI, Bangalore
Government Medical College, Chandigarh
Patna Medical College
Indira Gandhi Medical College, Shimla
(Indicative list)