NCERT syllabus in U.P madrasas from next session
Jan 18, 2023 08:26 PM IST
NCERT syllabus would be introduced in all the recognised/state-aided madrasas of UP in a phased manner from the next session in March.
National Council of Educational Research and Training (NCERT) syllabus would be introduced in all the recognised/state-aided madrasas of UP in a phased manner from the next session in March, just like schools, while obstacles in the distribution of uniforms to madrasa students would also be removed soon, said officials.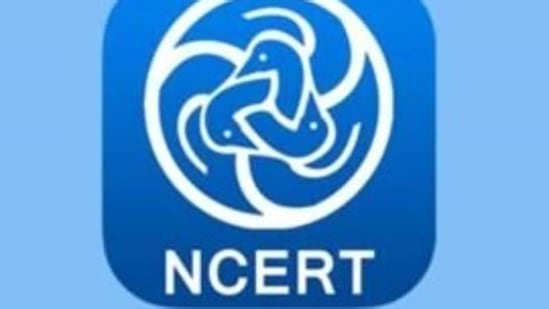 While students of state-run schools are getting Rs1,200 for uniforms under the Direct Benefit Transfer (DBT) scheme, madrasa students will also start getting the same amount for uniform as soon as the proposal in this regard sent to the government is accepted.
"The NCERT syllabus would be operationalised in madrasas from March-April," said Iftikhar Ahmed Javed, chairman, UP State Madrasa Education Board. Though no dress code has been finalized for madrasas, they would be free to choose the uniform – kurta-pyjama for males and salwar-kurta for girls, he said.
A decision to this effect was taken in an important meeting of the UP State Madrasa Education Board on Wednesday.
Members of the board including Qamar Ali, Tanveer Rizvi, Dr Imran Ahmed, Asad Hussain, Ashish Anand (finance and accounts officer, minority welfare directorate) and Jagmohan Singh (registrar, UP Madrasa Education Council, Lucknow) were present in the meeting.
Currently, there are over 25,000 madrasas in UP. Over 16,513 are recognized by the UP Board of Madrasa Education. Of these, 558 are government-aided while others are only affiliated with the madrasa education board. Over 19 lakh students are enrolled in recognised madrasas while around seven lakh students are studying in around 8,500 unrecognised madrasas of the state.
Javed said, "The recommendation of the National Child Rights Protection Commission for an inquiry into madrasas giving admission to non-Muslim children was rejected by the board members. They said that students of every faith have the right to study in madrasas. As madrasas of the state are undergoing modernisation, they teach every subject along with religion."
He said an extensive discussion was also held on ways to provide textbooks (from class 1 to 8) of the basic education department to aided madrasas instead of NCERT books as the supply of these books was late.
The members discussed difficulties faced by the basic education department in distribution of uniforms to students in classes 1 to 8 in aided madrasas. It was decided to provide money directly into the accounts of madrasa students for the purchase of uniforms.
The members agreed to train madrasa teachers to enhance their skills of imparting education. Now, madrasa teachers would be trained by experts on the lines of the basic education department.
In connection with the amendment to the Uttar Pradesh Non-Government Arabic and Farsi Madrasa Recognition, Administration and Service Regulation-2016, it was decided to send the revised proposal to the government, incorporating the suggestions received from the stakeholders in the regulation, for promulgating the revised regulation.
Islamic Centre of India chairman Maulana Khalid Rasheed Farangi Mahali said, "Implementation of NCERT syllabus is welcome, if there is no interference in Islamic syllabus. Regarding payment for uniform directly into accounts of students, I would like to say that unless the dress code is decided by madrasas only then it's welcomed. But things would be different if the state government decides to impose dress code on its own."
Maualana Abdul Azeez, vice-principal of 125-year-old madrasa (Islamic seminary) Darul Uloom Nadwatul Ulama (Lucknow), said: "We don't come under the control of UP Madrasa Education Board, so there is no question of expressing our opinion. However, we will surely study the decisions taken today before reacting over the issue of uniform and NCERT syllabus."
"We welcome the decision of transferring money to students for the uniform. But the dress code should not be western and should be in the spirit of madrasa education. Introduction of NCERT syllabus must be done without affecting religious studies in UP madrasas," said Maulana Yasoob Abbas, general secretary, All-India Shia Personal Law Board.