JEE Mains Result 2023 Declared: No female candidates secure 100 percentile
Feb 07, 2023 01:14 PM IST
JEE Mains Result 2023 has been declared. This session no female candidate has secured 100 percentile. All the top 20 candidates are boys.
National Testing Agency, NTA has declared JEE Mains Result 2023 on February 6, 2023. The result for Joint Entrance Examination result for Session 1 is available to candidates on the official site of NTA JEE at jeemain.nta.nic.in. Live Updates on JEE Mains Result 2023 here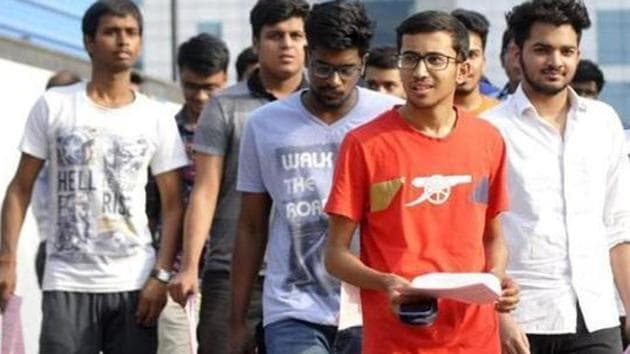 A total of 20 candidates have received 100 NTA score in Session 1 in Paper I (B.E/B.Tech). All the top 20 candidates are male candidates and no female candidate have secured 100 percentile this session.
The female topper of JEE Mains Session 1 is Meesala Pranathi Sreeja who secured 99.997 percent followed by Ramireddy Meghana securing second position with 99.9944 percent and Medha Bhavani Girish having the third spot with 99.9941 percent. A total of 10 female candidates have secured 99.9 percentile.
As per the press release released by NTA, a total of 256686 female candidates have registered for the exam out of which 243928 candidates have appeared for the examination this session. The attendance across the Country was 95.80% for Paper 1 (B.E. / B.Tech.). This is the highest percentage of attendance for JEE (Main) since NTA has started the conduct of JEE (Main) examination.