Delhi varsities record 101 cases of harassment
Published on Nov 26, 2015 04:40 PM IST
Of these, Jawaharlal Nehru University reported the maximum number of cases.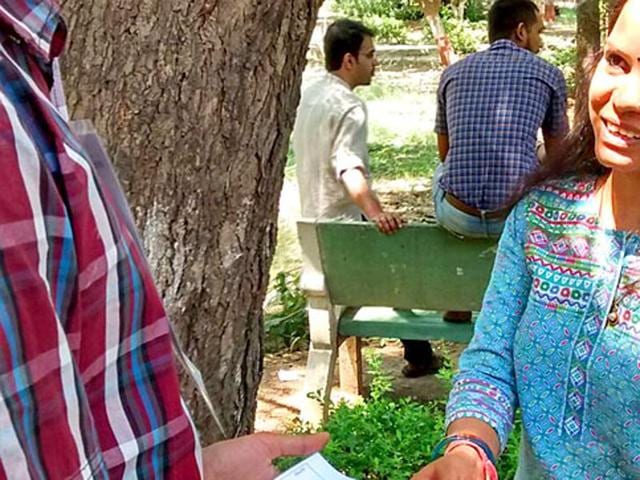 More than a hundred cases of sexual harassment have been reported to internal complaints committees of universities and educational institutes in the national capital in the last two years. Of these, Jawaharlal Nehru University reported the maximum number of cases.
Out of the total 101 complaints received from 23 educational institutes and universities since 2013, only six remain unresolved, said a report released by the Delhi Commission for Women (DCW) on Wednesday.
While most of the cases had been resolved, in some cases 'lenient punishments' had been awarded. "It was observed that most of the cases across universities were resolved through settlements. Whenever there was a punishment, it appeared to have been lenient," a DCW official said.
The report said that JNU, which reported 51 cases of sexual harassment, had a 'quite diverse' committee whose chairperson is elected by members. A separate vacation committee had also been set up at JNU.
"The Gender Sensitisation Committee Against Sexual Harassment (GSCASH) specifically looks into complaints of sexual harassment. We have elected students as members. This makes students forthcoming with their complaints. Unless you have a support structure at institutes, students don't come out to complaint," said Aishwarya Adhikari, a student member of JNU's GSCASH.
While Delhi University had not submitted details of cases of sexual harassment, All India Institute of Medical Sciences (AIIMS) reported 10 cases. Indira Gandhi National Open University (IGNOU) reported nine cases with Jamia Millia Islamia reporting six and the Indian Institute of Technology-Delhi having reported four cases.
"We will summon the registrar of Delhi University for non-submission of data even after passage of almost four months. We are preparing our recommendations for the central and state governments on the issue of implementation of the Sexual Harassment at Workplace Act, 2013," said DCW chief Swati Maliwal.
Personalise your news feed. Follow trending topics