Grooming the job seekers of tomorrow
Efforts today are consistently geared towards maximizing one's potential through regular skilling to adapt to changing industry requirements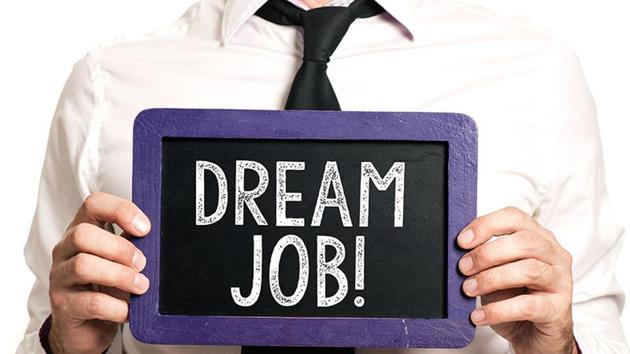 Updated on Nov 15, 2018 12:29 PM IST
As the contemporary world continues to change, the term 'digital disruption' has become a watchword in the industry. Efforts today are consistently geared towards maximizing one's potential through regular skilling to adapt to changing industry requirements. At its core, however, the abilities that form the foundation upon which the skilling process takes place have remained relatively unchanged. These abilities, hence, must be inculcated early in life to ensure individuals are capable of achieving their optimal potential in society.
A CULTURE OF CONTINUOUS LEARNING
Acquiring knowledge, contrary to popular belief, does not end when a child completes his/her schooling. A key aspect of success in today's world is the willingness to constantly look for opportunities to improve one's understanding of the world. For a child, this process must begin at an early age in school, where they learn the basics of interacting with their environment. Rote learning is no longer a viable method of teaching and learning subjects such as math and science, which hold great importance in the outside world.
Children must be taught to engage with these subjects in order to better imbibe their essential elements. Gravity, for example, must not be looked at merely as a combination of symbols. Instead, performing physical experiments that showcase its effects on objects will allow children to visualize the concept better and ultimately retain them for longer periods of time.
This practice of engaging with the subject matter at hand also helps inculcate a sense of curiosity among students that will later result in a desire to improve their understanding of concepts. Overall, the combination of innate curiosity and a hands-on approach to learning will help foster a culture of continuous learning that will serve these children well throughout their adult life.
EXPANDING PERSPECTIVES, BETTER SOLUTIONS
Traditional modes of education have depended on established understandings of concepts that have changed little over the course of time. The situation today, however, is very different. The need to consider and integrate multiple perspectives on a single issue has necessitated a move away from rigid understandings of concepts, making the process of solving issues a more open one. Children must be encouraged to consider problems from multiple perspectives that integrate not only their thoughts but also those of the ones around them. This results in unique solutions being developed that are often simpler and more effective than those found individually. Not only does this process foster innovation on a much larger scale, but it also teaches children the value of teamwork and openness, concepts that are essential to succeeding in the outside world.
TOWARDS A DIGITAL TOMORROW
As the name suggests 'digital disruption' depends heavily on the evolution of technology. Hence, it is important that technology also be integrated into the learning process so as to equip children with the skills required to adapt to changes in the future.
The introduction of virtual blackboards in classrooms and the simplification of concepts such as AI and ML for children will allow them to explore new technologies at their own pace, thereby making them true 'digital natives'. This, however, does not mean that the focus on basic educational skills must be lost. Children today must be capable of combining basic mathematical operations, for example, with knowledge of technology to 'teach' computers to perform various actions. This symbiotic relationship between traditional knowledge and technological prowess is key to ensuring the success of children in all their future endeavors.
CONCLUSION
The world today is evolving at a rapid pace, requiring every succeeding generation to build on the knowledge of their predecessors to adapt to changing scenarios. By strengthening fundamental learnings and focusing on the constant acquisition of new knowledge, every child today will be capable of achieving their full potential. The jobs of tomorrow are calling, it's time we helped our children answer the call.
(The author is CEO of Cuemath. Views expressed are personal).
Topics
Close Story
Personalise your news feed. Follow trending topics