Higher education 2015: What you can look forward to
Opening of more educational institutes, a new higher education policy, likely passage of pending bills in Parliament... there's much to look forward to.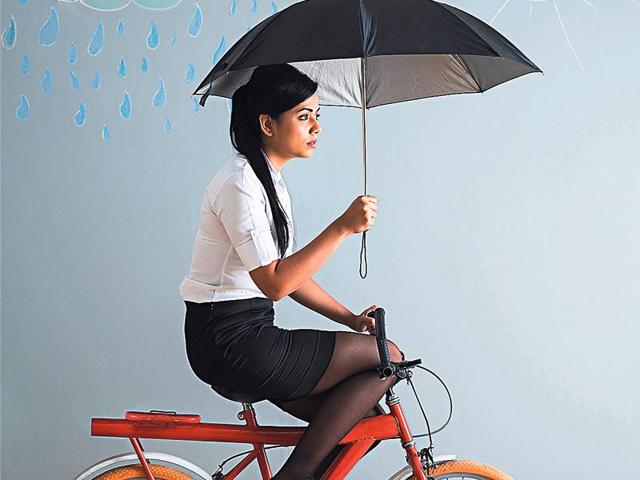 Updated on Jan 17, 2015 09:55 AM IST
It has been an eventful year as far as Indian higher education is concerned. With the new government coming to power, a lot has been promised and proposed.
"The new year promises to usher in major transformations in the education sector, thus creating a lot of exciting opportunities for students in the coming year. The Credit Transfer Scheme, introduced this year, would be fully implemented by all Central universities. The state and private universities will also be facilitated to do the same. Adoption of the National Skills Qualifications Framework would also greatly benefit students by providing multiple pathways that allow lateral and vertical mobility across the current education systems," says Shobha Mishra Ghosh, senior director, education, FICCI.
The proposal to bring all Central universities under one umbrella for the purpose of admissions will help the institutes attract more students. "However, there shouldn't be a single entrance test and the government should give them autonomy when it comes to the admissions. Likewise, the complete overhaul of the education policy will lead to more transparency. Streamlining all the activities will ensure more outcome-driven quality institutions available to sudents'', says Ghosh. Professor Rajan Saxena, co-chairman, high education, FICCI, agrees. "The HRD minister talked about a few things at the recent FICCI Higher Education Summit which included the new higher education policy. Today, the youth is far more aspiring than before, there are new technological advancements, multiple institutions and more enrolment. About 62% (investment) is in the private sector and 80% in the private sector. The new policy should take these facts into account and all stakeholders should be consulted," he says.

There are two review committees currently set up by the government, one to review the functioning of the University Grants Commission (UGC) and the other to review the functioning of the All India Council for Technical Education. "Both these committees are looking into how regulations will be made more in line with what is required currently," says Saxena.
For the last five years, there have been many education-related bills pending in Parliament. These include the National Accreditation Regulatory Authority Bill, Foreign Education Institutions Bill (Regulation of Entry and Operations), and Prohibition of Unfair Practices in Technical Educational Institutions, Medical Educational Institutions and University Bill, 2010, and the Rights of Persons with Disabilities Bill, 2014.
Then comes the Massive Open and Online Courseware (MOOCs) platform launched this year. "It cannot replace a formal education system, though, as it does not lead to a certification because there is no way of assessment. Having created a platform for MOOCs, the government and private institutions should be allowed to upload courseware and bodies such as a distance education council and the UGC should recognise these and give certifications," adds Saxena.
The government's focus will continue to be on improving higher education access by tech-enabled online education and this will ensure that more students get access to information, says Gautam Srivastava, senior manager, education sector, Ernst & Young India.
Management education also may not necessarily remain under the purview of AICTE. The government is likely to propose the creation of an all-India management education board and a global-level test, say experts. For the technical institutions such as the Indian Institutes of Technology and National Institutes of Technology, there will be common counselling from 2015. The Union budget 2014 had proposed IITs in Jammu and Kashmir, Chhattisgarh, Goa, Andhra Pradesh and Kerala, and IIMs in Himachal Pradesh, Punjab, Bihar, Odisha and Maharashtra. Another IIM will come up in Andhra Pradesh. The budget allocated an initial sum of Rs. 500 crore for the current fiscal year for these institutes which are likely to become operational by 2015. Four central universities are also on the cards.
Major government initiatives in 2014
The Know Your College portal launched by the government
The Cabinet passed Indian Institutes of Information and Technology (IIIT) Bill, 2014 and School of Planning and Architecture Bills 2014
The HRD ministry launched a National Repository of Open Educational Resources and a National E-Library
The Council for Industry-Higher Education Collaboration is being made operational
The Community College Scheme was implemented by UGC
What are the changesbeing planned?
Central varsities to come under one umbrella
If the proposal to bring all universities under one umbrella for the purpose of admissions will draw more students to the institutes. Experts, however, say this requires more planning and that the government should give the institutes more autonomy on how they want to admit students. A single entrance test does not seem to be a good idea as each university is different in its own way and would want its own rules
Skilling young people
The adoption of the National Skills Qualifications Framework is likely to greatly benefit students by providing them multiple pathways that allow lateral and vertical mobility across the current education systems
Rollout of credit transfer scheme
The Credit Transfer Scheme, introduced this year, would be fully implemented by all Central universities. State as well as private universities will also be facilitated to do the same
Close Story