IIT-Delhi students run for a cause: Preventing deaths in road accidents
About 300 IIT-D students participated in a marathon in the Capital on Sunday make people aware of accidental deaths as India accounts for the highest number of road accident deaths in the world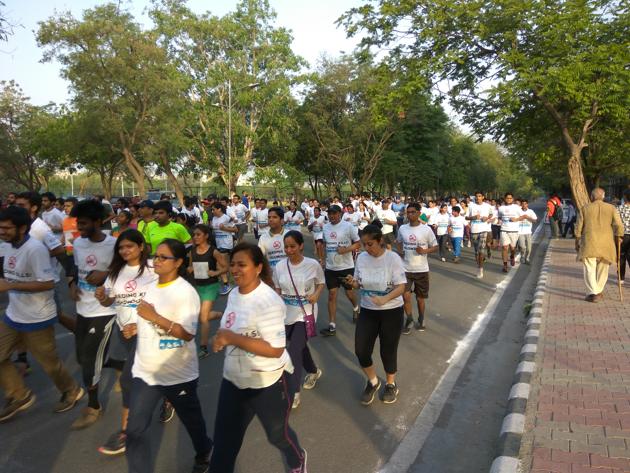 Updated on May 14, 2017 07:32 PM IST
They set aside books and wore their running shoes for a cause - keeping roads safe for people. About 300 students of the Indian Institute of Technology (IIT), Delhi and other locals ran on Sunday for an Indian Road Safety Campaign to make people aware of accidental deaths as India accounts for the highest number of road accident deaths in the world .
The marathon, titled Run for a Cause, was organised by IIT-D students in collaboration with World Health Organisation (WHO) and Delhi Traffic Police as part of the Fourth UN Global Road Safety Week.
"The purpose of the run was to promote the spirit of road safety among the people with the focus on speed. Speed contributes to around one-third of all fatal road traffic crashes in high-income countries, and up to half in low- and middle-income countries. Various nations world wide successfully reducing road traffic deaths have done so by prioritising safety when managing speed. The Fourth UN Global Road Safety Week seeks to increase understanding of the dangers of speed and generate action on measures to address speed, thereby saving lives on the roads," said Amar Srivastva, co-founder, Indian Road Safety Campaign.
School students, college students, professional runners, IIT-D faculty and others also participated in the marathon.
Close Story