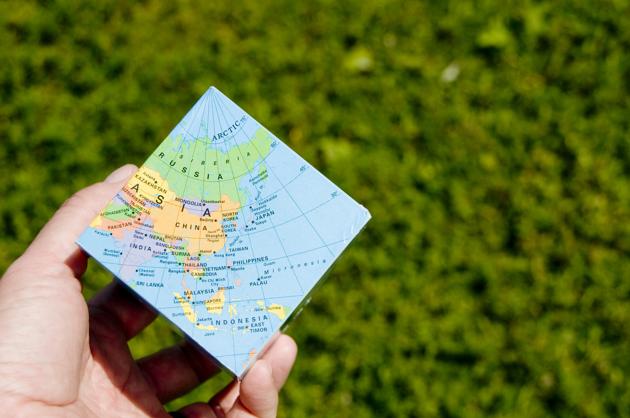 New horizons: Why South-East Asia is attracting international students
Countries like Vietnam, Indonesia, the Philippines and South Korea now offer world-class degrees and exchange programmes, host foreign faculty.
PUBLISHED ON MAR 21, 2018 06:14 PM IST
If you're looking to study abroad, there are new options emerging right here in South-East Asia. Indonesia, Vietnam, the Philippines and South Korea are drawing growing numbers of foreign students — many from India — for degree courses in medicine, engineering, business administration, law and the environmental sciences.
One big plus is the proximity to home; another is the pricing. Tuition is far lower than in the US, UK, Europe and Australia, as are living costs.
"Over the last couple of years, more South-East Asian countries have started offering world-class programmes in English, and attracting more international students," says Kimberly Dixit, founder of the study-abroad consultancy Red Pen. "At universities in the Philippines, many professors have doctorates from prestigious universities in the US and UK. New affiliations with American and Australian universities and quality research and exchange programmes are added attractions."
It also helps that these countries have steadily been adding institutes and improving their scores on global education rankings.
Indonesia has 4 institutes in the Times Higher Education's Top 1000 global rankings, up from 0 in 2012. South Korea has 5 in the same rankings this year, up from 3 in 2012. The Philippines now has 2 universities in Top 800. Universiti Putra Malaysia (UPM) is ranked 229 in the QS world university rankings and is in the Top 100 in the subject-wise rankings, for chemical engineering.
And Vietnam modified its education system a couple of years ago to attract more international students. "The new laws classify universities as research-based, application-based and experiment-based," says education consultant Karan Gupta. "This classification is helping many international students make better choices."
The universities are also bringing in more foreign faculty, and updating courses and programmes in line with global markets. "The universities are tying up with global players to avail exchange programmes for their students," says education consultant Natasha Chopra. "Overall, they are good options for students looking to study abroad, but stay close to home, in a more familiar culture, at a less exorbitant cost."
Quality instruction in English has been a turning point; also on offer now are good internship opportunities. "Universities in Indonesia, for instance, have industry partnerships and a collaborative approach to education," says Gupta. "Vietnam has several universities offering programmes in conjunction with foreign universities. It has also started offering intense English-language MBA programmes over the past three years."
In the Philippines, a growing number of Indians are opting to pursue medicine. "Degrees obtained here are recognised by the Medical Council of India," says Gupta. "More importantly, the climate of the Philippines is very similar to the climate in large parts of India. So they have very similar patterns of disease, which help Indian students who want to practice in India."
Close