Preparing for the maths pre­board examination
Understanding the concepts and following the NCERT textbooks is important. Follow the prescribed textbooks and don't get confused by reference books.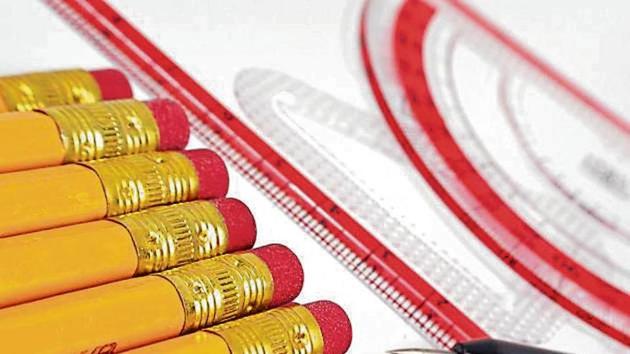 Updated on Nov 21, 2018 12:23 PM IST
Hindustan Times, New Delhi |
Rajshekhar Ratrey
Cracking a maths exam is definitely not easy, and it could become a nightmare if you aren't a number cruncher.
The portion is vast, the concepts are complicated, questions can be twisted to confuse you, you may forget a few formulae or make silly mistakes.
A lot of things can go wrong with your maths paper inside the exam hall, but as a student, the only way you can keep it from happening is through practice.
You need to practice from the very first day that you step into class, to your very last. If you have been doing this, you're at an advantage. If you haven't, now is a good enough time to start. Your pre-board exam is your ultimate "practice test".
The marks that you score in your pre boards are a preview of what you might score in your boards. You're only a few months away from your preboards, and here is how you can ace it.
Understand the importance of pre­board exams
Your pre-board exam marks aren't counted anywhere. They don't reflect in your final results. This is why a lot of students do not take these exams seriously. This exam gives you an idea of where you stand.
If you cheat, or don't take it seriously, you will only be lying to yourself.
So be honest and use this to find out which areas do you need to need to work harder on. Make mistakes.
Once the results are out, you can find out where did you really go wrong and ensure that it does not happen in the actual exam.
Before preparing, prioritize your chapters
It is said that execution without proper planning is useless. So, first create a plan for the two months. This plan has to be an estimate of how long will you take to complete revising your syllabus and how much time will you need to for mock tests. At the beginning of every week, create a more detailed plan. In this plan, map out which days will you allot to which chapters. Start with chapters that you found difficult. Give more importance to chapters which have a higher weightage in the final exam. Understand those concepts and formulae. Next, practice questions on those chapters. If you're using an ed-tech app, you will have access to thousands of questions for these chapters. If you're under CBSE, stick to the NCERT syllabus, and don't get confused by reference books which have questions much above the NCERT level.
Practice is the key
As I said before, when it comes to Math, understanding concepts is not enough. Not only do you need to practice your sums at a subject level, you also need to practice giving the entire exam. This is because mock exams can give you insights into managing time. You will know which questions to attempt before the rest. If you solve previous years' papers, you will understand how questions can be twisted to trick you. Through this understanding, you can decide when should you spend more time in trying to solve a question and when should you skip it and come back to it later. Moreover, you will understand your strengths and weaknesses better.
(The author is VP, Educational Content,Toppr.com. Views expressed are personal)
Topics
Close Story