Train interviews, volunteering with NGOs: life's getting to be exciting for millennials
Vandana Ramnani, Hindustan Times, Delhi
Feb 22, 2017 05:26 PM IST
Organisations are wooing gen next by offering them an individualised work experience
Interviews in the Rapid Metro train, volunteering with the homeless, concierge services – as millennials will comprise three-fourths of the workforce by 2025, organisations are coming up with all sorts of innovations to attract their attention.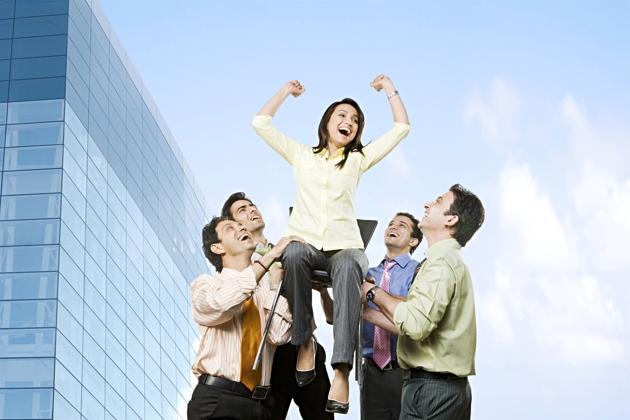 Since a large number of millennials engage with digital media, websites are being redone to showcase organisations' unique selling proposition and all that makes them the best employers. This is because, as a Workforce magazine study reveals, almost 62% of millennials visit a company's social media sites to get information on jobs. Humanitarian work is highlighted as millennials prioritise work for purpose and not for salary and benefits.
The overall interview experience is being made as individualised as possible. While hiring, the HR machinery banks heavily on personal email exchanges, social media interactions and in most cases, a personal meeting with the teams the new recruit is expected to work with. The focus all along is on being transparent and making things convenient for the hires.
Once part of the workforce, new employers are coached on the importance of work-life balance and encouraged to join wellness programmes as millennials are known to prefer spending more time at work. Other attractions include free lunches and dinners, concierge and butler services and loads of exciting project assignments to keep them excited, engaged and satisfied.
"A good part of our employee base comprises the millennial. We have a new business group called Oracle Digital that's attracting millennials to work for the company. We provide them with challenging projects to work on, an opportunity to drive change within the company, a multi-cultural work environment, flexibility to work anywhere and at anytime. We also give them a chance to choose projects that they would like to work on and the team they would like to work with. Personalised user experience is the key here as the millennials are a very individualistic generation," says Shailender Kumar, regional managing director, Oracle India.
Sapient India's current employee strength is dominated by 85% millennials in India. "In order to reach out to the next-gen of disruptors and innovators, who can challenge the status quo and are always curious to try out new things, we launched the Troublemakers campaign last year in April," says Megha Gupta, manager, people strategy.
For an extraordinary candidate experience, interviews were conducted aboard the Rapid Metro train. "All our candidate communications on social media and through emails were focused on what's it like when a company hires troublemakers. Bold subject lines such as: Celebrating Your Ability to Think Disruptively, Reinvent the Rules and Be a Troublemaker, caught the attention of jobseekers," she adds.
Naina Agarwal, talent acquisition manager - early careers, Intuit India, agrees that millennials are drawn to what the company stands for and how it makes a difference to the society. "Our programme, We Care and Give Back, inspires them to make a difference to communities where they live and work. Employees have 32 hours of paid time to volunteer for their passion," she says. This could include building homes with the NGO Habitat for Humanity, feeding the homeless at local shelters or raising money for disabled children," she says.
For some companies, focus groups and town halls with millennials is important to understand them.Ramesh Shankar, executive vice president HR- South Asia Cluster Siemens, says the company holds focus group discussions to understand the expectations of the younger generation. It does not follow a formal procedure when hiring from campuses. Interactions with students are not carried out by talks and interviews but by setting up setting up Siemens Wi-Fi cafés in cafeterias.
The company is also planning to hold celebrations when employees complete two to four and six years in office to make sure they end up staying longer.
At Directi too, almost 80% employees are millennials. Margaret D'souza, HR head, Directi, says that the company makes sure that they enjoy the work they do. "We offer pantries on every floor, a butler service and a concierge who helps them renew LIC policies and pay bills."