My achievement will inspire Valley's youth: Kashmiri who got 10th UPSC rank
Updated on Jun 11, 2017 10:02 PM IST
Bilal Mohiuddin Bhat from remote border district of Handwara in North Kashmir had appeared for the UPSC examination four times.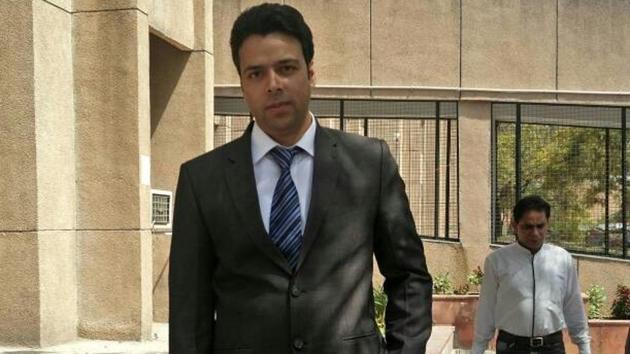 Jammu and Kashmir's Bilal Mohi Ud Din Bhat, ranked tenth in the Union Public Service Commission's (UPSC) civil services examination for 2016, had his heart set on the prestigious administrative services since childhood. "If you are determined to push the limits, nothing is impossible," he says. His achievement, Bhat feels, "will mean a lot to the people of the Valley and inspire the youth to make a career in the civil services."
Someone who believes "everything is well within your reach if you are determined to get it," Bhat is a 2013 batch Indian Forest Service (IFS) officer who has been posted as deputy conservator of forests in Lucknow since 2015. This was his fourth civil services attempt and topping it is a "dream come true," says Bhat, delighted at this "good opportunity to serve the country."
Last year Jammu and Kashmir's Athar Aamir ul Shafi Khan was ranked second in the 2015 national civil services exam.
Bhat said he could not believe he had made it to the top 10 ranks when the results were announced, "but was glad" with the ranking in the "country's toughest exam". The news had taken a few minutes to sink in, he said.
On what his achievement meant, Bhat's response was that it meant a lot not only to him but to the people of the Valley. "I'm sure our achievements will inspire the youth of the Valley to make a career in civil services and work for the country's progress." He felt he was now "responsible for working for people and among people. I want to become a good officer who has the ability to identify and anticipate the problems of the people and to solve them."
Talking about his home in the remote border district of Handwara in north Kashmir, Bhat says it is a place of peace and solace. "My dada and dadi (grandparents) live there. I often go to visit my village to take their blessings and those of other relatives. The scent of the old house reminds me of techniques of construction which were suitable for us."
He said the village women struggle for amenities of life, "it's tough for them."
When asked about the unrest in J-K, his response was,"let's not make it political."
After passing Class 12 in J-K, Bhat did a five-year veterinary course from Jammu and worked as an administrative officer in the J-K Administrative Services between 2011-13 as a commercial tax officer. With his heart set on becoming an IAS officer, however, he started studying in earnest for the civil services examination and in 2013 became an IFS (forest service) officer.
He comes from a family of achievers. His father, GM Bhat, retired as an administrative officer in the J-K government. "We are four brothers and a sister who is eldest among all and is a teacher. My elder brother is a joint director in science and technology in J-K, another brother is a cardiologist posted in Boston, USA. His third brother is a consultant in the medicine department, also in J-K.
On his future plans, this young topper says "I will keep working hard and serve the country to the best of my ability as a civil servant."
Personalise your news feed. Follow trending topics