Abhishek Bachchan recalls being asked to vacate front row seat at public event when 'bigger star' turned up
Abhishek Bachchan recently spoke about being replaced in movies and asked to vacate front seats at events. The actor said that he understands it's part of the business.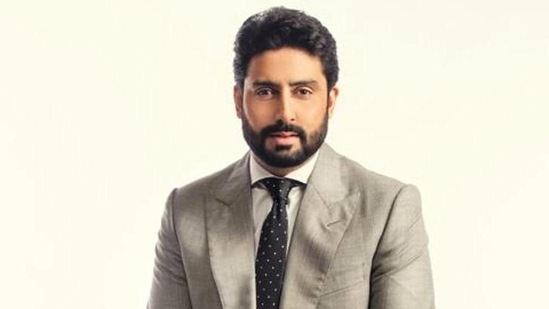 Published on Dec 18, 2021 09:58 PM IST
Abhishek Bachchan, in a recent interview, revealed he has been replaced in films and asked to vacate front row seats at public events. The Bob Biswas star said that he understands it is an inevitable part of being an actor and one shouldn't take it personally.
Abhishek began his acting journey with Refugee. He has so far starred in over 60 films, with his hits including Guru, Bunty Aur Babli and Dhoom. Despite a number of good performances, Abhishek said he has been replaced in certain films and that he accepts the circumstances.
"I've been replaced in films. I've been replaced in films and not been told. And I've literally shown up at the shooting and somebody else is shooting there. And you had to just quietly turn around and walk away. I've been told I've been replaced in films. People don't take your call. And that's, that's normal. Every actor has gone through it. I've seen my father go through it," Abhishek said, speaking with Rolling Stones India.
He added that he has been asked to vacate the front row seat at an event when a bigger star turned up. "I've been in a situation where I've gone to a public function and you're made to sit in the front row and you feel, 'Wow! I didn't think they'd put me in the front row. Okay, great!' But then a bigger star shows up and they are like, 'Okay, get up, move to the back', and you go to the back. It's all part of showbiz. You can't take it personally. What you have to do is come back home, and, before going to bed, promise yourself that I'm going to work so hard. I'm going to become so good that they cannot, and they will not move me from that front row into the back," he said.
The actor confessed that being replaced was heartbreaking but he understands that 'it's not personal, it's business,' adding that it is a great reality check.
Also read: Abhishek Bachchan says he left Boston as Amitabh Bachchan was in financial crisis: 'Didn't know how he'd get dinner'
Abhishek had taken a two-year break from films after starring in Housefull 3. He returned to the big screen in 2018 with Manmarziyaan, alongside Taapsee Pannu and Vicky Kaushal. Since his return, Abhishek has featured in different kinds of roles. He has starred in The Big Bull, a film based on the life of the infamous stockbroker Harshad Mehta, and played a cold-hearted serial killer in Bob Biswas. He also made his digital debut with Breathe: Into the Shadows last year.
Close Story
Personalise your news feed. Follow trending topics