When Karan Singh Grover said Bipasha Basu is 'undeniably hot' but 'a big fattu': She's done so many horror films yet...
Jan 07, 2023 09:52 AM IST
Bipasha Basu celebrated her 44th birthday on January 7. In a 2016 interview, her now-husband Karan Singh Grover revealed that Bipasha was 'scared of everything'. The actor added she once refused to even look at the screen as they watched a horror movie together.
Bipasha Basu turned 44 on January 7. She married Karan Singh Grover in April 2016. Just a couple of months before the wedding, Karan spoke about Bipasha in an interview, and said that she 'has a heart of gold' and was 'undeniably hot'. He also revealed that although Bipasha had done 'so many horror films', and even played a ghost, she was still a 'big fattu (someone who gets scared easily)'. Also read: Bipasha Basu, Karan Singh Grover confirm daughter's arrival, name her Devi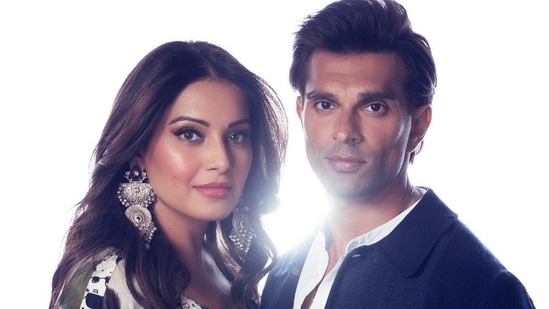 Last year, Bipasha Basu gave birth to her first child – a baby girl. Bipasha and Karan had announced the pregnancy in August by sharing a picture from a maternity photoshoot. On November 12, Bipasha took to Instagram to share the news about their baby daughter and reveal her name. Sharing a picture of her daughter's feet, Bipasha wrote the baby's birthdate: 12.11.2022 and revealed her name: Devi Basu Singh Grover.
In an interview with Filmfare in February 2016, Karan had opened up about his now-wife, and the relationship they share. He said, "We're close. We care a lot for each other. We love each other's company. She's so honest. She has a heart of gold. And she's undeniably hot!"
Further speaking about Bipasha, Karan revealed she was 'scared of everything', despite working in horror movies and thrillers like Raaz (2002), Rakht (2004) and Darna Zaroori Hai (2006), among others. "She's done so many horror films. People even tweeted that Halloween in India should be named 'Bipasha Basu Jayanti'. But let me tell you that she's scared of everything. Once we were watching one of her horror movie on TV and she refused to look at the freaking screen. When the first cut of Alone was ready she didn't want to watch it. I told her, 'You've played the ghost. You know the truth. How can you be scared?' She is a big fattu (someone who gets scared easily)!"
Karan and Bipasha had tied the knot on April 30, 2016. They had fallen in love on the sets of their 2015 film Alone. Karan was previously married to actor Shraddha Nigam. His second marriage was with actor Jennifer Winget.