Arjun Bijlani: I am okay to go through the struggle again if I have to rebuild everything
He's known for being the chocolate boy on Indian television, but his aim has been to get out of that mould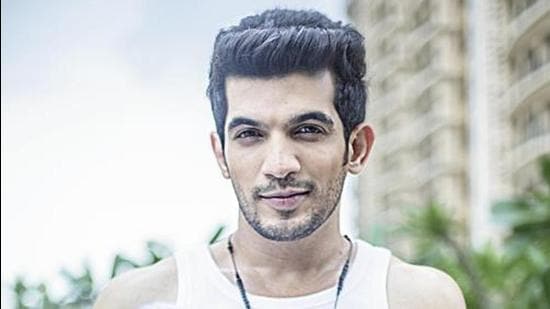 Published on Mar 10, 2021 06:28 PM IST
He's known for being the chocolate boy on Indian television, but his aim has been to get out of that mould. And Arjun Bijlani has evidence to prove that it didn't become a hindrance in getting variety.
"I did a web show called State of Seige, in which I was playing Sandeep Unnikrishnan's role who was a major. It was not a lover boy, I didn't have any love interest. My last show on TV, Ishq Mein Marjaavaan. It's not that I haven't experimented on TV, I tried to do different roles, and didn't get stuck on one particular image," maintains the actor.
The 38-year-old adds that being a star doesn't mean one can't take chances. He continues, "I know it's not easy, whether you are a star or not a star. It's always about what's next, how do you crack that character. I am okay to go through the struggle again if I have to rebuild everything. I have no qualms, because you have to be passionate about your craft. One might think 'I am a star on TV, this is the way it should be', but you have to understand that eventually you have got to work with the director."
Currently, Bijlani's focus is on doing work on the web, which is why he isn't taking up many things on TV. He is also sure that he won't give a nod to a web project just because it has titillating or bold content.
"I have been meeting people. When you try to shift a medium, it's not easy, you have got to do it the right way. The way TV functions is totally different from how OTT functions. It depends on what kind of projects you want to be a part of, and the kind of scripts you crack for yourself. There is so much content for every age group. I want to do something which is more acting oriented. I don't want to be a part of any web series, which has no script but just bold scenes and bad language.. OTT is a relatively new platform in itself, understanding and adjusting. With time, it will only get better I feel," says the actor.
Close Story
Personalise your news feed. Follow trending topics