8 essential skin care and grooming tips for men
Indo Asian News Service |
, New Delhi
Indo Asian News Service
May 21, 2018 12:38 PM IST
Moisturising, toners and scrubbing are good for the skin and should be practiced regularly.
A lot of men don't pay attention to their skin and let it suffer. Just take out a few minutes from your busy schedule and rinse, tone, exfoliate and moisturise daily without fail for lasting youthful skin, suggest experts.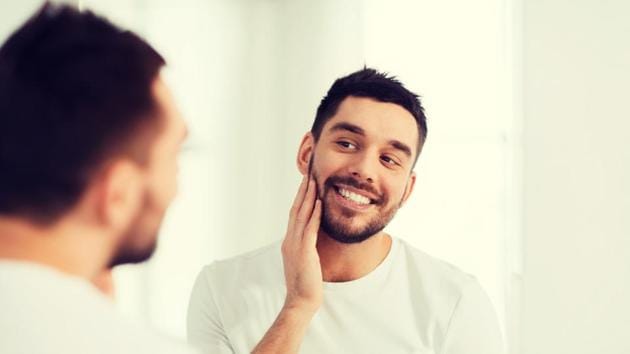 Shubhika Jain, Founder of RAS Luxury Oils, and Megha Asher, Founder of Juicy Chemistry have listed a regime important for men:
Stay tuned with breaking news on HT Channel on Facebook.
Join Now
1. A big mistake which you probably do is using soap to clean your skin. Soap strips your skin off of nutrients that are necessary. Men need skin exfoliation to remove the dead skin. Using a natural, herbal/home-made scrub can help you remove impurities and other debris that are clogged in the pores along with keeping the skin healthy.
2. Men who shave will find that their cleanser helps ensure the razor has a clean shaving surface to avoid ingrown hairs and razor burn.
3. Always moisturise. Since your skin is tougher and thicker, it tends to get rough very easily. Hence, it needs its moisture. In addition to that, not all moisturisers are the same. One of the best ways to ensure proper hydration is to use a face oil or a face serum.
4. It is a myth that using oil on an oily face makes it oilier. Actually it is the reverse which is true. Super absorbent face oils are like elixirs and help in balancing the sebum production and controlling oil production.
5. Toners keep you refreshed on the go while making your skin look dewy and naturally glowy. They also balance the oil levels in the skin. The toner can be used before and after cleansing the face.
6. Face scrubs help in exfoliating and removing dead skin cells that makes the skin look dull. It helps to prepare the skin for shaving. Scrub 1-3 times a week depending on the skin type for better looking skin.
7. Men are not as conscious about their sunscreen use as women, but they should be. UV rays lead to accelerated skin aging and can cause skin cancer. It is important to wear a sunscreen if you are going to be outdoors for more than 30 minutes.
8. Many men shave either daily or every few days. Shaving products should protect and moisturise the skin. They should also be mild and soothing; harsh products can remove the skin's natural lipids which are already under pressure from shaving.
Follow @htlifeandstyle for more